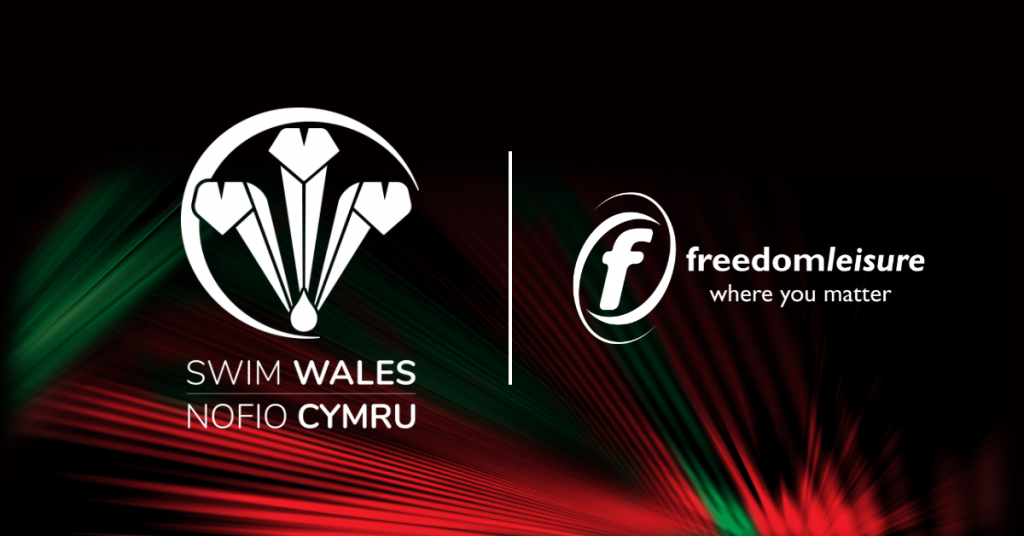 Swim Wales, the recognised National Governing Body for aquatics in Wales, has strengthened its relationship with with one of the UK's leading not-for-profit leisure trusts, Freedom Leisure, after signing a new partnership agreement.
Freedom Leisure operate over 100 leisure, cultural and entertainment venues across the UK with the mission of improving lives through leisure, and have been valued partners of Swim Wales for a number of years. This fresh agreement will continue to provide communities across Wales with the highest level of learn to swim experience to ensure a happier and healthier future for our nation.
As part of the multi-year partnership, Swim Wales will continue to provide support for all aquatic training and development requirements for Freedom Leisure in Wales.
This latest milestone in our partnership comes just months after the launch of YMLAEN: Swim Wales' Strategy for Aquatics in Wales. The new three-year strategy aims to drive Welsh aquatics forward over the next three years, supporting 500,000 people across Wales who participate every week, and paving the way for new groups to engage with aquatics.
Ivan Horsfall Turner, Freedom Leisure's Chief Executive Officer said: "As one of the leading not-for-profit leisure trusts that operates 29 sports and leisure centres across Wales, we are delighted to be forging a closer partnership with the leading aquatics organisation in Wales."
"We welcome over 800,000 visits to our swimming pools each year and we are proud to have over 12,000 participants on our award winning Learn to Swim Programme. Continuing our partnership with Swim Wales enables us to provide children and adults with a fantastic experience, supporting their growth in confidence with a life skill which results in enjoyment, safety and aquatic fun in the water particularly in our coastal areas such as in Swansea."
Swim Wales Chief Executive Officer Fergus Feeney said: "Swim Wales, the recognised National Governing Body for Aquatics in Wales, have enjoyed a strong working relationship with Freedom Leisure over several years as one of the most experienced providers of leisure management provision in the UK. Their mission of improving lives through leisure aligns seamlessly with our vision of 'aquatics for everyone for life', and we are proud to be working so closely with them.
"This partnership ensures people of all ages and abilities in Wales who are learning to swim do so through the highest quality of learn-to-swim experience. Our recently launched YMLAEN Strategy sets out our desire to create and maintain sustainable, lasting partnerships to help build happier and healthier local communities in Wales, Freedom Leisure shares this goal, and we are delighted they have chosen to continue to align with Swim Wales."
The agreement will include a comprehensive range of services, including supporting Freedom Leisure's swimming teacher growth plans and ensuring they maintain a high-quality lesson delivery through regular audits, enabling Freedom Leisure to further develop the Learn to Swim programme. Swim Wales will also supply all Learn to Swim awards, ensuring participants receive recognition for their accomplishments.