We are happy to advertise your job opportunities
Swim Wales, the National Governing Body for Welsh Aquatics support all of our affiliated clubs / swim schools in advertising their job opportunities. If you would like Swim Wales to promote your job opportunities please send a brief job description, link to your website, organisation logo, contact email or telephone number and closing date. Please email swimwales-admin@swimming.org
---
Opportunities at Swim Wales
Download the Swim Wales Diversity Monitoring form here:
Events and Volunteers Officer
Salary: £22,800 (Depending on experience), plus appropriate expenses and Employee Benefits.
Job type: Permanent full time (42 hours a week)
Responsible to: Events & Volunteers Manager/Head of Aquatics & Inclusion
Location: Wales National Pool Swansea with regular travel nationally. Extensive / broad travel across Wales will be required therefore access to transport is necessary.
Closing date for applications: 10th September 2023
The Event & Volunteers Officer role will be to support the management and delivery of the Welsh aquatics Regional and National events programme and help lead the development and management of our volunteer workforce across Wales.
Swim Wales National events provide athletes an opportunity to compete at National standard including Welsh Championships and international competitions in Swimming, Open Water, Water Polo, Diving and Artistic Swimming.
The role requires innovative, creative and insightful thinking to develop and deliver a variety of dynamic events, led by a passionate and skilled volunteer workforce, supporting Swim Wales' delivering on the strategy.
Find full job description and person specification in Welsh and English below.
Please apply by sending your CV, a cover letter and the completed Swim Wales
Diversity Monitoring form to swimwales-recruitment@swimming.org. For an informal chat about the role, please email our Events & Volunteers Manager, Jack Brown (jack.brown@swimming.org).
Swansea University & Swim Wales PHD Scholarship (Fully Funded) – The application of advanced data analytics to monitor training load and predict success in international swimming
Swim Wales, in partnership with Swansea University Sport and Exercise Sciences, is pleased to announce an exciting opportunity to join the Swim Wales Performance Team.
Funding provider: Swansea University's Faculty of Science and Engineering and Swim Wales
Subject areas: Data Science, Mathematics, Sport and Exercise Science
Project start date:
1 October 2023 (Enrolment open from mid-September)
Aligned programme of study: PhD in Sport and Exercise Science
Mode of study: Full-time
Project description:
The aim of this PhD project is to investigate the application of advanced data analytics to training load data to help improve the overall performance in international swimmers. Adequate training loads promote favourable physical and physiological adaptations, reduce the likelihood of illness and injury, and, therefore, increase the possibility of success. Collecting internal and external training loads has become a critical issue in elite sport practice and research. In this regard, monitoring athletes global training load is essential for undertaking whether athlete is positively adaptation to their training program. Currently, training and competition data is gathered routinely using an array of cameras and on-body sensors to give performance staff an insight into the overall performance process, however these data streams are analysed and reported in isolation limiting the overall value and insight. The candidate will review current data streams, and apply specific data analytics to this, to retrospectively establish their efficacy in performance prediction.
The candidate will be embedded in a high-performance sport environment and will be responsible for collecting multi-channel data from a range of devices that assess performance and monitor training load and ultimately will oversee data quality, provenance, and curation within a standardised database.
How to Apply: https://www.swansea.ac.uk/postgraduate/scholarships/research/sport-exercise-sciences-su-sw-phd-application-2023-rs402.php
---
Aquatic Opportunities
Ruthin Rays Swimming Club – Head Coach Vacancy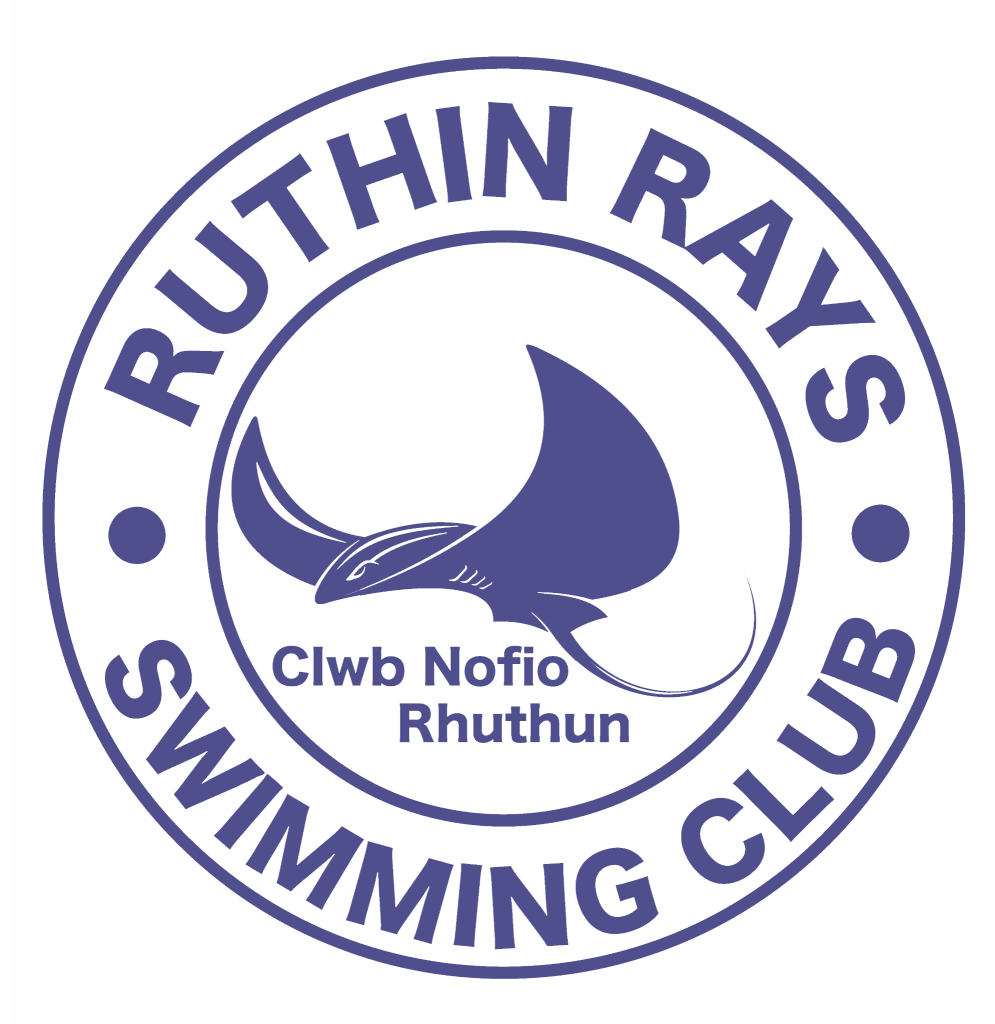 Position: Head Coach
Organisation: Ruthin Rays Swimming Club
Contract Type: Self-Employed
Qualifications: Coaching Swimming: Swimming Coach Certificate or Level 2 Award
Working Hours: Part time
Location: Ruthin
Salary: £12-15 per hour depending on experience, plus expenses
Ruthin Rays Swimming Club, based in Ruthin, seeks an enthusiastic, committed Head Coach to lead and inspire our swimmers and coaches and take a developing club to the next level. The successful candidate will assume overall responsibility for training across all age groups.
In recent years the club has grown its membership to around 70 swimmers ranging from those just starting with the club from lessons up to and including Regional and National level swimmers. Our swimmers range in age from about 8 years to our masters who are in their 50s.
Currently the club enjoys 9 swimming hours per week between evenings and weekends and a successful candidate will be expected to encourage and support our competitive swimmers at galas and competitions.
The successful candidate will be energetic, enthusiastic and committed, with the ability to motivate and inspire swimmers to reach their full potential. The Head Coach will provide leadership and be involved across the club, allowing our swimmers to progress to the best of their abilities.
Personal qualities:
Ability to lead and engage with others – swimmers, teaching and coaching staff, Committee, volunteers and parents
Always looking for improvement and a positive attitude
Competent administrator, well organised, comfortable with technology
Club management:
Approximately 10 hours/week training across all squads, working in conjunction with coaches, plus attendance at competitions, coaching team management and administrative hours to support this, which will vary from week to week.
Oversee delivery of the aquatics development pathway
Organise regular team meetings with coaching staff
Mentor coaching staff and coaching assistants
Work with the coaching staff to oversee: session plans, swimmer recruitment/moves, personal plans, team selection for galas, etc.
Coach/teacher management – rosters, mentoring, CPD
Attend competitions – galas, open meets, Counties/Regionals/Nationals.
Liaise with the coaching team to cover absences when necessary
Curriculum management – pool usage, training initiatives, competition programme
Leadership:
Active engagement as a member of the Committee in setting the club's direction
Effective communication within the club
Other responsibilities:
Represent the club as necessary to form and continue good relations with Swim Wales, North Wales Region and neighbouring clubs
Ensure compliance with Swim Wales policies including welfare and child protection
Assist in creating a personal development plan to ensure continual professional development
The Head Coach will be employed under a contract for the provision of services and will not be an employee of the club as such. They will be supported by the Committee and volunteer parents.
How to apply:
If you are interested in applying, please send your CV, a covering email/letter outlining why you are interested in the role and the names and contact information for two professional references to: chair.ruthinrays@gmail.com
Chepstow & District Swimming Club Coach Vacancy
| | |
| --- | --- |
| Responsible to | Management Committee |
| Hours | Thursdays 5:15 – 7:30pm |
| Salary | £15 per hour plus mileage at 45p/mile (L3) Rate for competitions is negotiable |
| How to apply | CV and covering letter to be sent to chair@swimchepstow.co.uk |
| Closing Date | 30.09.23 |
| Interview Date | TBA |
Chepstow and District Swimming Club is looking to recruit a professional and enthusiastic, qualified competitive swimming Coach to become an integral part of our team.
Coaching hours as set out above. You will be responsible for coaching all of our squads. The club has grown its membership to around 60 swimmers ranging from those just starting with the club from lessons to those who are in in sixth form.
This post also includes attendance at occasional competitions as agreed and identified in the competition calendar by the Head Coach and Management Committee.
Applicants will need to possess a minimum of a Level 2 Coaching qualification or equivalent and have extensive knowledge and experience within the role of a competitive Swimming Coach. Successful candidates without a Level 3 Coaching qualification must show a willingness to work towards this.
The post is exempt from the Rehabilitation of Offenders Act (1974) and is subject to a successful Disclosing and Barring Service (DBS) check.
Background
Chepstow and District Swimming Club is a competitive swimming club based in Chepstow.
Our focus is on the development of the swimmers technical ability in a fun swimming environment to ensure athletes can reach their full potential. The Club competes from Skill development to Sub-regional Level.
We hold training sessions at Chepstow Leisure Centre on Saturday mornings and Tuesday and Thursday evenings.
For an appropriate candidate there may be the opportunity to become Head Coach.
The right candidate will work alongside the Management Committee and the other coaches in the planning, structure and future development of training sessions. The club will also support the successful candidate in further developing themselves, such as support on CPDs and future training.
This is a fantastic opportunity for an enthusiastic Coach to move the club to the next level, and to inspire a generation of swimmers in and around the area.
To discuss the vacancy in further detail, please contact chair@swimchepstow.co.uk.