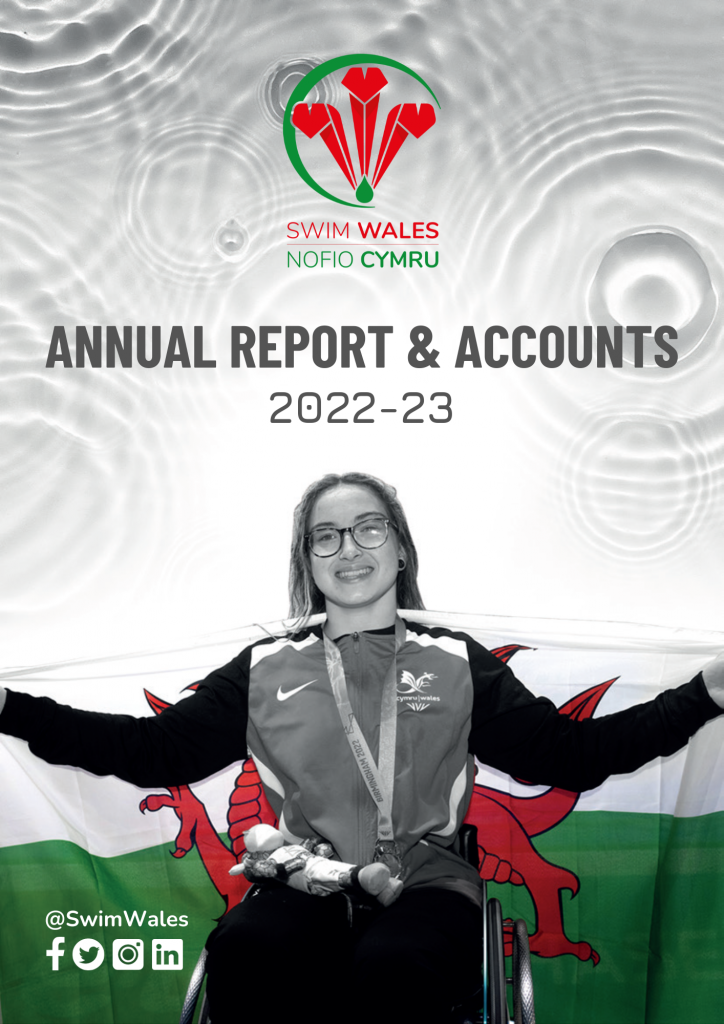 Swim Wales is delighted to share our annual report and accounts for the year ending 31st March 2023.
Our AGM will be on 21st October 2023 by invitation, and notice has been served to our affiliated club members and honorary life members via the Swim Wales membership platform – JustGo.
May we take this opportunity to thank all of our partners and stakeholders for their continued support as we embark on our new YMLAEN strategy for aquatics in Wales 2023.