Welsh swimmers starred at the Commonwealth Youth Games, and gained invaluable experience as part of Team Wales in Trinidad & Tobago.
The squad of 10 swimmers earned 10 individual and relay medals across four days of action at the Trinidad & Tobago National Aquatic Centre. Despite some serious challenges in the Caribbean, our athletes and staff showed their resilience to finish sixth in the medal table, and more importantly, develop as athletes and people.
Swim Wales National Coach & Performance Pathway Manager & swimming Team Lead Graeme Antwhistle said: "This Commonwealth Youth Games has been a huge success for our athletes and staff. In the face of significant challenges in Trinidad & Tobago, our team of young athletes showed resilience to deliver outstanding performances.
"We're delighted with the medals we have won here, but our main aim throughout the competition has been to focus on the behaviours and preparations that will continue to put our swimmers on the path to compete at the very top level. We have been delighted with the professionalism and commitment showcased by every member of this squad, and this experience has been a huge step forward for their development.
"We would like to thank Trinidad & Tobago for being outstanding hosts, and we leave here with memories that will last a lifetime."
Tyler Melbourne-Smith secured a stunning distance double to clinch Wales's two gold medals in the pool. After earning personal best times in the 400m, 800m and 1500m Freestyle events at the European Junior Championships in Belgrade last month, he kicked on again to claim gold in the 400m and 1500m Freestyle events.
Tyler was pushed all the way in the 1500m Freestyle final, but powered home in the final 50 metres to touch the wall 0.42 seconds ahead of England rival Reece Grady.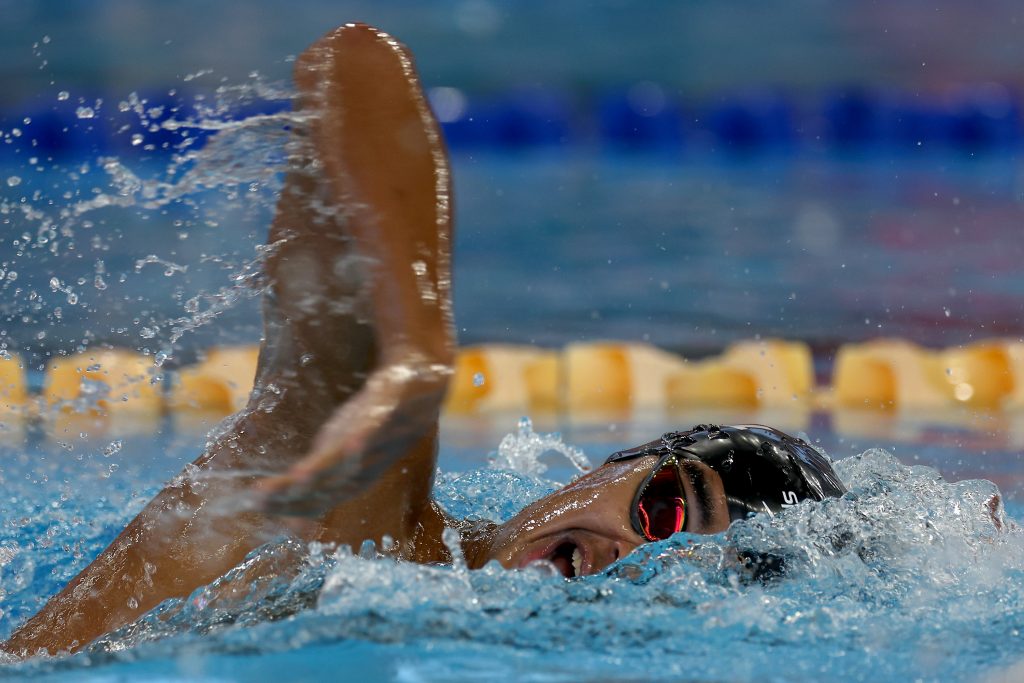 He followed that up with a bronze medal in the mixed 4x200m freestyle relay alongside Solomon Williams, Sophie Davies and Theodora Taylor as Wales got the touch behind Australia and England.
And then he added another gold on Tuesday, this time in the 400m free as he clocked 3mins 59.97secs to squeeze home ahead of England's Harry Wynne-Jones to cap-off a gruelling few days with another place at the top of the podium.
His relay teammate Taylor was one of the youngest members of Team Wales at just 14-years-old, but despite her inexperience, she earned a stunning medal haul racing against older girls at her maiden Games.
Her glittering Games began with the first of her four bronze medals in the 100m Breaststroke. The Torfaen Dolphin showed her class to stick with Ellie McCartney of Northern Ireland and Sienna Robinson of England, despite the pair being four years her senior, and clinched third place ahead of Hannah Bowley and Wales teammate Sophie Brassington.
That same night, Max Anderson of City of Cardiff swam a huge personal best in the 200 Breast to secure a silver medal in a stacked final. His time of 2:16.03 saw him get the touch ahead of Jersey's Filip Nowacki and South Africa's Kian Keylock.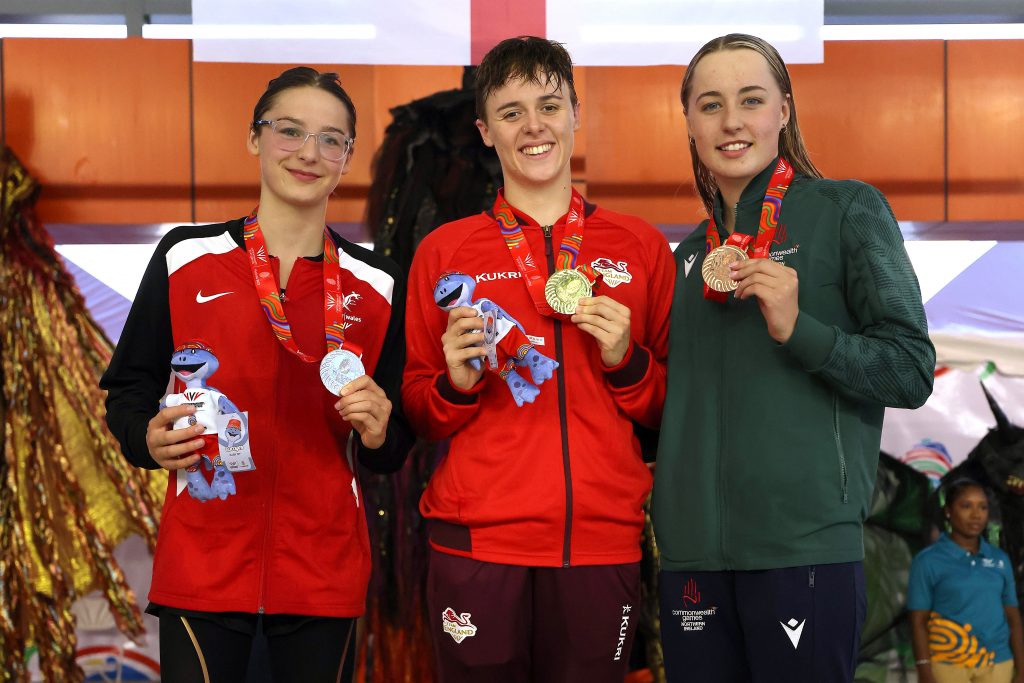 Taylor was set to collect another two medals on day two, but not before Holly Marshall claimed her first bronze medal of the competition in the 400m Individual Medley. Pushed all the way by Brassington, who would have to settle for fourth, Repton swimmer Marshall secured her place on the podium with an impressive time of 5:01.30.
Taylor was fifth in the 100m Freestyle final, but returned to the water just 20 minutes later in a rapid 50m Breaststroke final. England's Robinson set a new Junior Commonwealth Games Record, and Taylor was just half a second behind to add another bronze to her growing collection. Mabli Collyer was just 0.3 seconds off Taylor's third place finish as she finished sixth.
She was back at it again on Tuesday to win a silver medal in the 100m Breast as she was just one tenth of a second away from the gold. Collyer again proved she can compete at the highest level as she finished fifth in an experienced field.
Anderson was fifth in the Men's race, before Melbourne-Smith's gold in the 400m Free, and Marshall was seventh in the 200m Backstroke, as Wales finished the night by finishing fifth in the 4x100m Free Relay.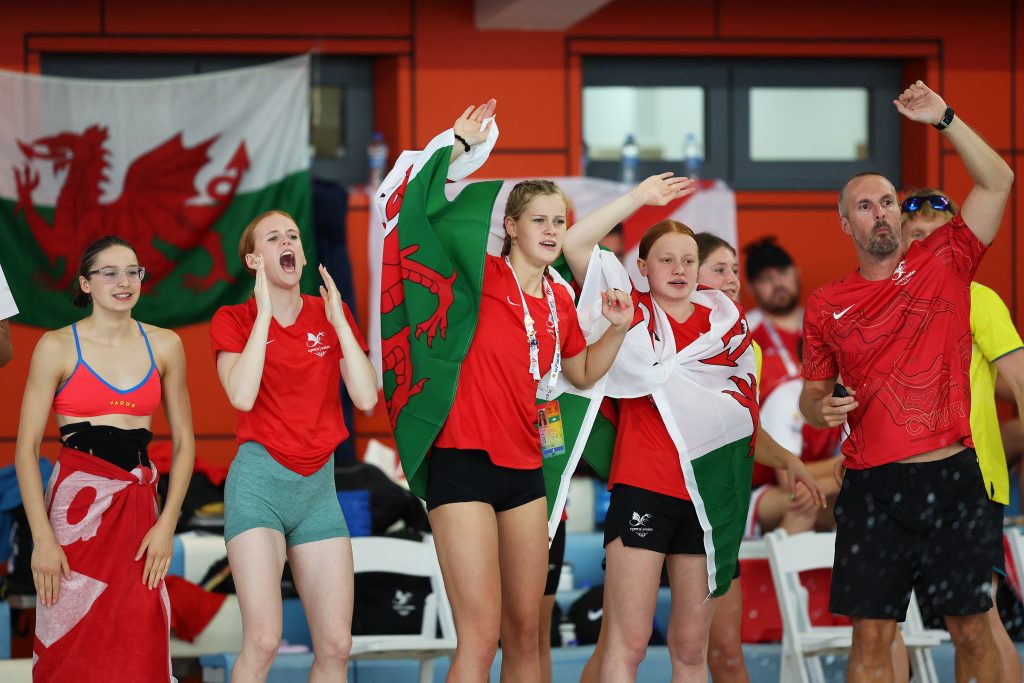 Wales were not done there though as they delivered a big finish on the final day. Taylor displayed her ability across the strokes with another bronze medal in the 200 IM before diving straight back in for the 50m Freestyle, where she claimed her second silver of the Games in a stunning time of 25.54, just 0.39 off the Games record set by winner Carter Skye.
Marshall was fifth in the 200m Fly final, and as fatigue took its toll, the 4x100m Medley Relay team narrowly missed out on as medal as they finished fourth in the final event of the competition.