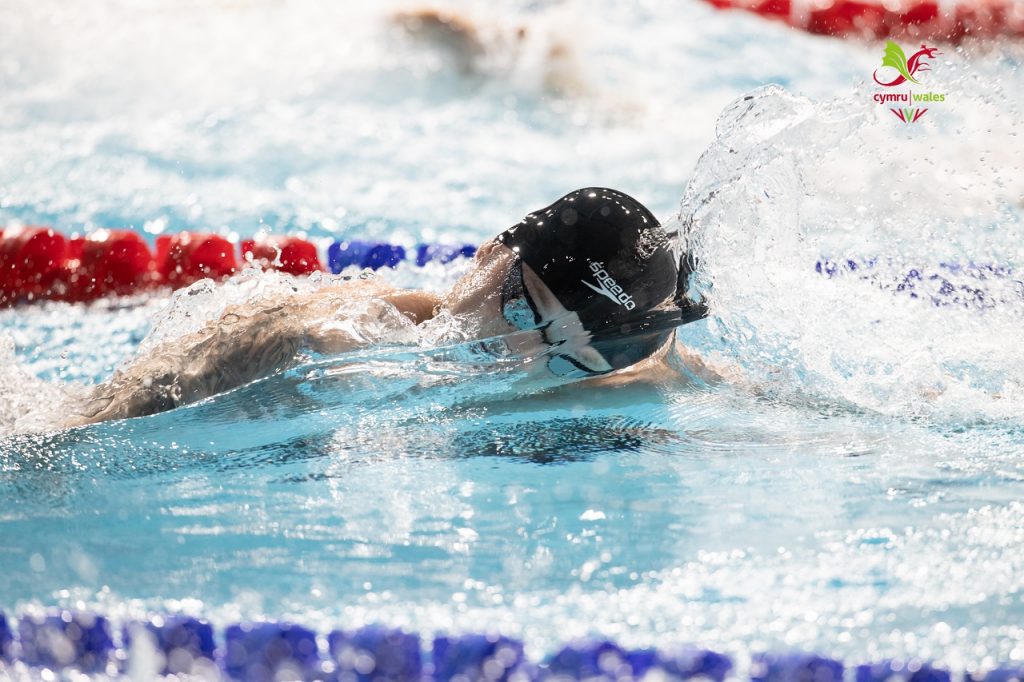 Wales were denied a place on the Men's 4×100 Freestyle relay podium despite smashing records on day two of the Commonwealth Games.
After powering into the final as the third fastest qualifiers in a record time of 3:18.69, Matt Richards and Calum Jarvis were brought into the fold alongside Dan Jones and Tom Carswell. The Olympic relay champions helped Wales slash another three seconds off the standard they set in the semi-finals, but Australia, England and Canada proved too strong.
It was the second night in a row that one of our relay teams had been pipped to the podium places, but there was plenty of positives to take out of another incredible night at Sandwell.
Medi Harris heads into tomorrow's Women's 100m Backstroke final as the third fastest qualifier. The Porthmadog swimmer slashed almost half a second off her heats time to book herself a central lane for the showpiece tomorrow evening, finishing in 59.64 behind Australia's Kaylee McKeown and Canada's Kylie Masse. Charlotte Evans narrowly missed out on a place in the final, finishing 12th overall.
Earlier in the day, Richards and Jarvis battled it out with a world class field in the Men's 200m Free. Richards looked poised to push on at the halfway mark, but his Team GB rivals Duncan Scott and Tom Dean, and Australians Elijah Winnington and Mack Horton beat him to the wall. Richards was forced to settle for fifth, while Jarvis finished seventh.
Harriet Jones got another final experience under her belt in the Women's 100 Fly. Swimming in the outside lane, the Cardiff native delivered an impressive performance on her journey back to the form that saw her earn a place at Tokyo last year. Jones was sixth, as she touched the wall in 59.02.
Fresh from breaking his own Welsh record twice in the heats and semi-finals, the showpiece provde a step too far for Lewis Fraser in a final that produced a new Games record. The Swansea swimmer still swam his second fastest time, but ultimately had to settle for eighth place.
We'll be back tomorrow with more heats and finals action!