Join us live on our Facebook and YouTube channels on Thursday 1st December at 19:30 for the Swim Wales National Club Awards 2022!
Volunteers are the beating heart of our sport, and the Swim Wales Volunteer of the Year Award celebrates those who give their precious time and effort for the betterment of their aquatic community.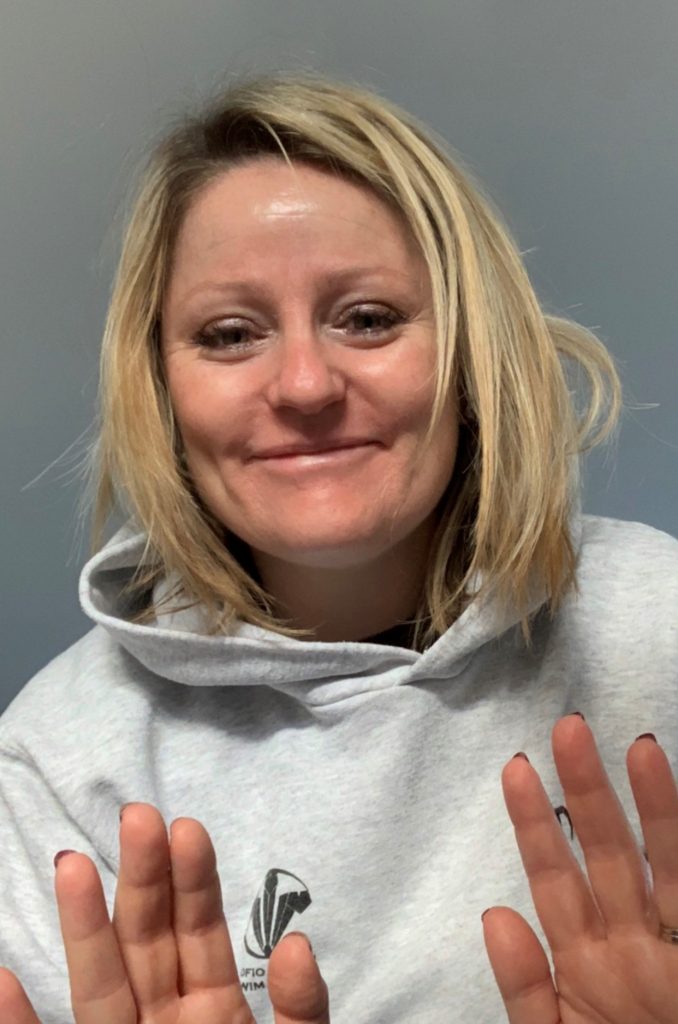 The first nominee is Torfaen Dolphins Performance Squad Team Manager Rachel McGuinness. Over the last 12 months, Rachel has been a constant during a time of change at Torfaen Dolphins Performance Squad.
A change of head coach, a revised squad structure and newly elected executive committee has brought change, but Rachel has been ever present at pool side, giving her support to the coaching team, whilst acting as a conduit between the Torfaen committee and parents.
Despite a busy family life, Rachel has found the time to not only excel in her role, but has become a pillar of her aquatic community.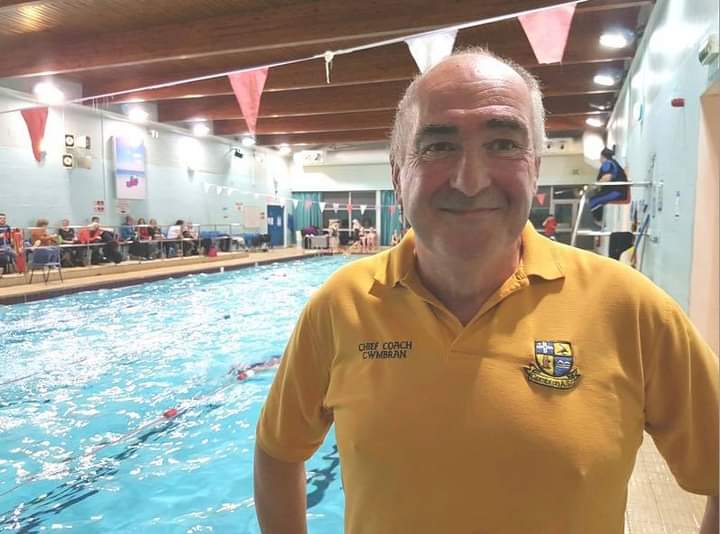 Gerald Sims of Cwmbran Otters has showcased his dedication to his club time and time again, whether it be coaching night after night, or raising vital funds to improve the environment for his swimmers.
A keen swimmer himself, he joined the Otters in 1986, 12 years after the club was formed, and has since gone on to help generations of young people become accomplished swimmers.
Not only does Gerald work tirelessly to support his club, but his down to earth approach ensures the swimmers are motivated to give their all every training session.
The final nominee for the award is Stuart Highfield, who has dedicated countless hours to officiating across hundreds of events.
Without committed officials like Stuart, staging our national and regional competitions would not be possible.
Stuart has been volunteering for more than 20 years. In that time he has been a Timekeeper, a Starter, a Judge and is now a Referee. Stuart trains new officials all over the nation as well as training Team Managers.