South Whales Swim School have become the first provider to be recognised with the Swim Wales Learn to Swim Gold Accreditation.
The Learn to Swim Gold Accreditation rewards excellence in governance, sustainability and effectiveness, all of which have been showcased by SWSS on their journey to Gold Accreditation. Based in Caerphilly and Rhondda Cynon Taf, SWWS have earned the landmark award by demonstrating how the learn to swim programme they deliver provides quality experiences for all their learners.
The family-run swim school was founded in 2019 with the purpose of providing swimming lessons for all ages and abilities, through the mediums of Welsh, English and British Sign Language. SWSS operate across three locations in Caerphilly, Beddau and Pontypridd where they aim to ensure anybody who wants to learn to swim has the opportunity, no matter their age, ability or circumstances.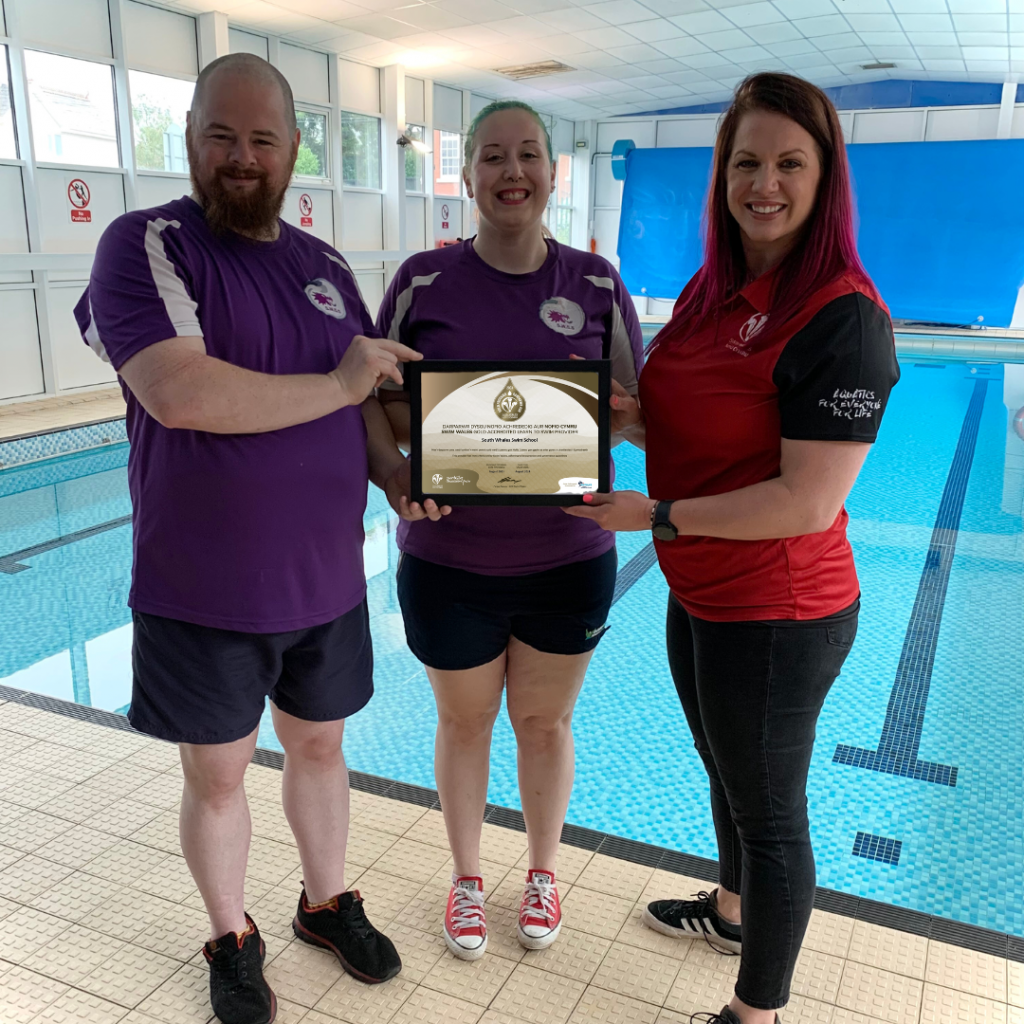 Director and Founder Rhian Hares hopes other providers will follow their lead in providing the safest and best experience for their learners after becoming the first swim school in Wales to be given the gold standard.
She said: "We are thrilled to say we are the first in Wales to achieve the Swim Wales Learn to Swim Gold Accreditation. We are grateful to our team who worked hard to reach the high standard we set for ourselves, and it feels incredible to know that the effort we have put in has been rewarded.
"We hope this sets an example and standard that others will aspire to and achieve. We are having a whale of a time on this adventure and we can't wait to make a splash in a pool near you."
Swim Wales Learn to Swim Accreditations are the quality mark for swim schools and operators delivering Learn to Swim Programmes in Wales, and National Learn to Swim Manager Hanna Guise is delighted to see SWSS's commitment to providing the life enhancing, and potentially lifesaving skills learning to swim provides.
She said: "By becoming the first provider to earn Learn to Swim Wales Gold Accreditation, South Whales Swim School are a shining example of how a Swim Wales provider should be operating. Throughout the assessment period they have shown just how committed they are to providing their learners with the highest quality learn to swim offer.
"SWSS have been rewarded with Gold Accreditation for their fantastic work, as they continue to strive to provide the best possible learn to swim environment for their customers and workforce."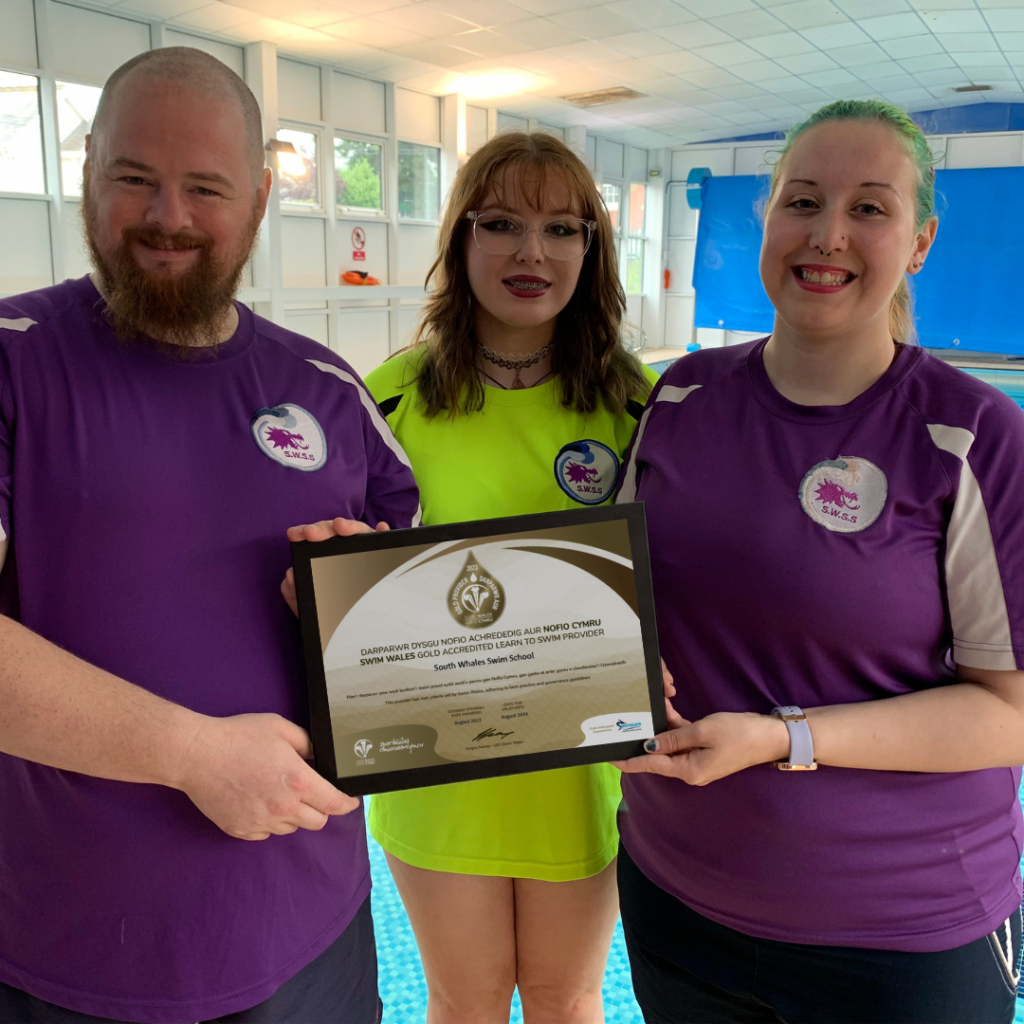 The Swim Wales Gold Accredited Provider status is available to organisations in Wales delivering at least one element of the Learn to Swim Wales framework.
This includes swim schools, local authority operators, leisure trusts, private leisure providers and multi-site organisations.
For more information and to apply to become a Swim Wales Accredited Provider, operators and swim schools are asked to email swimwales-accreditation@swimming.org.