Swim Wales, the recognised National Governing Body for aquatics in Wales, has partnered with one of the UK's leading leisure management companies, Parkwood Leisure, to deliver the Learn to Swim Wales framework in their facilities across the country.
The collaboration aims to provide further opportunities for participants to learn how to swim and improve their lifesaving and life-enhancing skills at all levels, facilitating a progression to performance and participation for life for the people of Wales. Parkwood manage 75 sites across the United Kingdom, including Cardiff International Pool and Plas Menai National Outdoor Centre.
As part of the multi-year partnership, Swim Wales will provide support for all aquatic training and development requirements for Parkwood Leisure in Wales.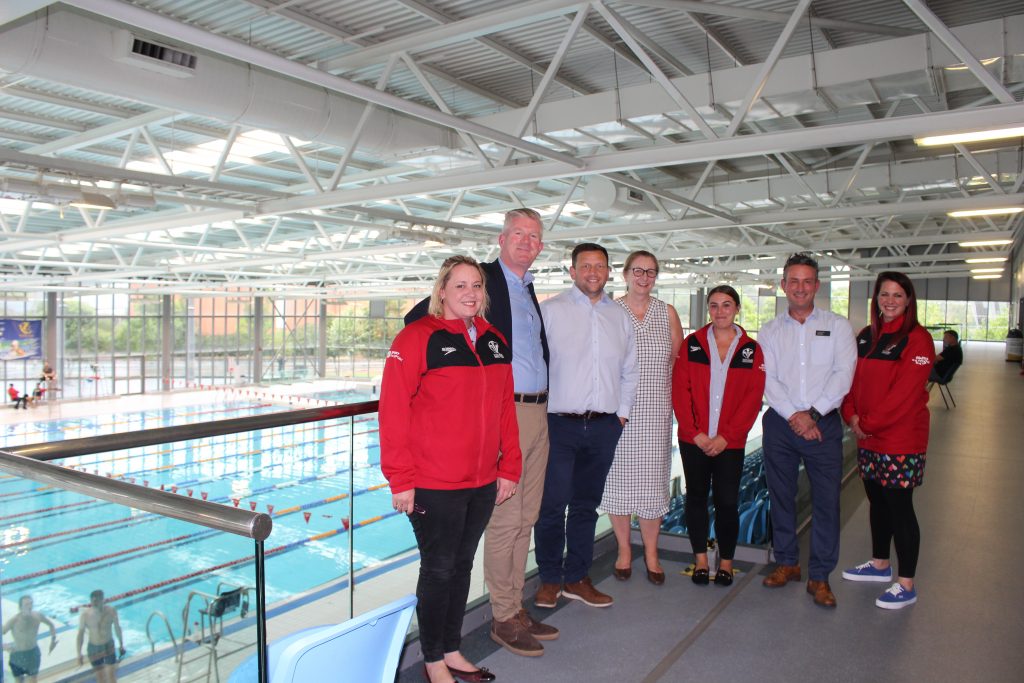 This will include a comprehensive range of services, including supporting Parkwood's swimming teacher growth plans and ensuring they maintain a high quality lesson delivery through regular audits, enabling Parkwood Leisure to further develop the Learn to Swim programme. Swim Wales will also supply all Learn to Swim awards, ensuring participants receive recognition for their accomplishments.
The partnership comes just months after the launch of YMLAEN: Swim Wales' Strategy for Aquatics in Wales. The new three-year strategy, launched in June, aims to drive Welsh aquatics forward over the next three years, supporting 500,000 people across Wales who participate in aquatics every week.
Ally Zell, Head of Aquatics and Sports at Parkwood Leisure, commented on the partnership: "We're so proud to have partnered with national governing body Swim Wales to help deliver their Learn to Swim programme across all our Welsh contracts. Swimming is a healthy, enjoyable activity, and a vital lifesaving skill, and everyone at Parkwood is proud to support Swim Wales' vision – 'Aquatics for Everyone for Life.'
"The partnership will enable us to share best practices and resources, helping to ensure the quality delivery of the Learn to Swim programme, while ensuring it remains accessible to all, giving everyone the opportunity to learn to swim.
Swim Wales Chief Executive Officer Fergus Feeney added: "Swim Wales, the recognised National Governing Body for Aquatics in Wales, have enjoyed a strong working relationship with Parkwood Leisure for several years as one of the most experienced providers of leisure management provision in the UK. This new partnership will ensure that people of all ages and abilities in Wales who are learning to swim do so through the highest quality of learn to swim experience.
"Our recently launched YMLAEN Strategy sets out our desire to create and maintain sustainable, lasting partnerships to help build happier and healthier local communities in Wales, Parkwood Leisure share this mission and we are delighted they have chosen to align with Swim Wales."
For more information on the Learn to Swim programme and to book swimming lessons, visit: https://www.leisurecentre.com/