The virtual Swim Wales National Club Awards 2022 celebrated our incredible Welsh Aquatics community on Thursday evening.
If you missed the live stream, the full awards broadcast can be found here on our Facebook and YouTube pages.
The Awards recognised athletes, coaches, volunteers and clubs who have made an outstanding contribution to Welsh aquatics over the last year. Our winners were: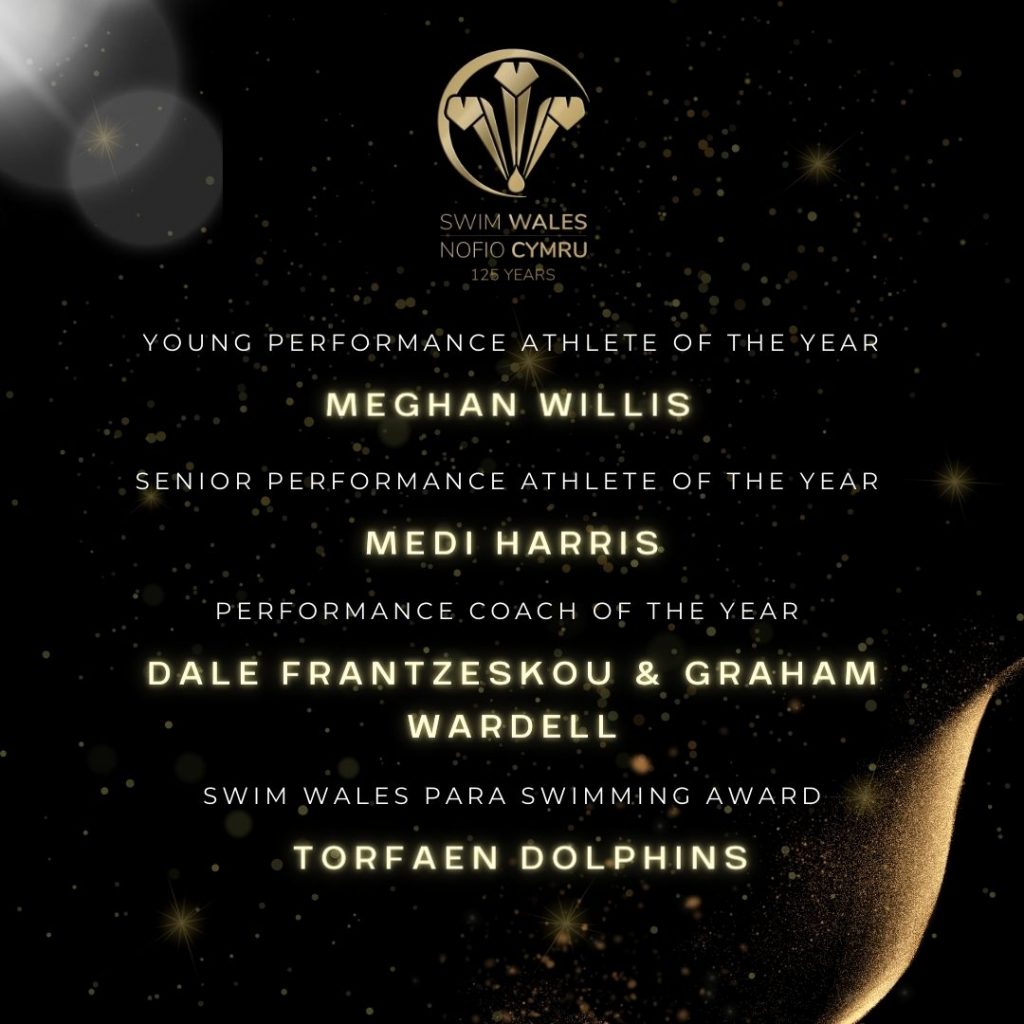 Performance Awards
Senior Performance Athlete of the Year – Medi Harris (Swim Wales HPC)
Young Performance Athlete of the Year – Meghan Willis (Torfaen Dolphins)
Swim Wales Para Swimming Award – Torfaen Dolphins
Performance Coach/Coaching Team of the Year Award – City of Cardiff Coaching Team, led by Dale Frantzeskou & Graham Wardell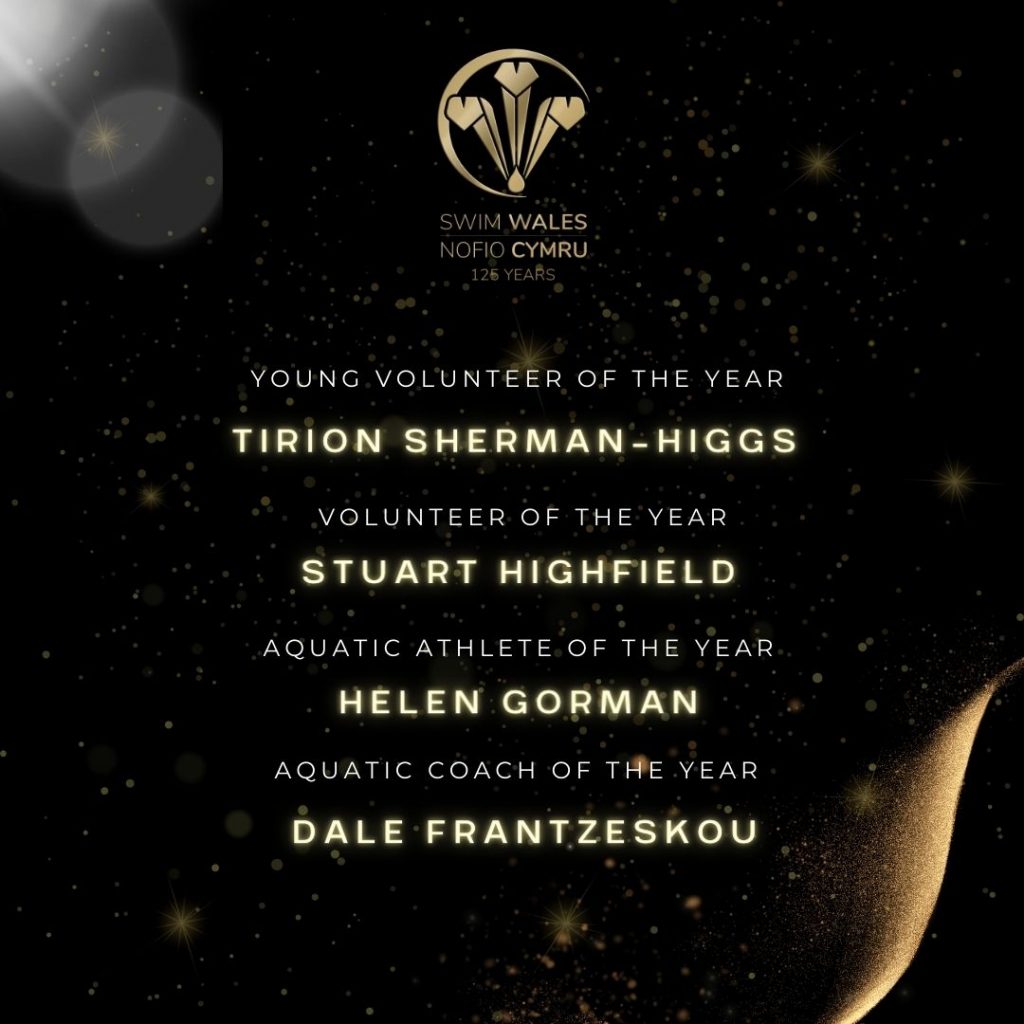 Development Awards
Young Volunteer of the Year – Tirion Sherman-Higgs (Aberystwyth District Amateur Swimming Club)
Volunteer of the Year – Stuart Highfield (Chirk Dragons)
Aquatic Athlete of the Year – Helen Gorman (City of Cardiff)
Aquatic Coach of the Year – Dale Frantzeskou (City of Cardiff)
Swim Wales Club of the Year – Neath ASC
Swim Wales Outstanding Contribution Award – Keith Morgan (RCT Performance Swim Squad)
Congratulations to all our nominees and winners, you are the lifeblood of our sport. We hope to be back next year with an in-person awards evening, and we look forward to seeing you soon.