Join us live on our Facebook and YouTube channels on Thursday 1st December at 19:30 for the Swim Wales National Club Awards 2022!
The Outstanding Contribution award recognises a Swim Wales member who has contributed significantly to Welsh Aquatics. The winner of the award will have made a significant contribution to their Aquatics club or local community, and their contributions will likely have been largely in a voluntary capacity.
Our first nominee is Mike Spittle, who gave more than half a century of service to Neath ASC before his passing late last year. Mike, who joined the club as a volunteer coach in 1963, also held the roles of Club Chairman and Team Manager and will be remembered as a great of Welsh Aquatics.
Mike coached three generations of swimming talent at the club including a young Daniel Jervis and Thomas Hatfield, and would often drive the swimmers on the bus to competitions. Despite his age and against advice from the Head Coach, Mike insisted on returning to the poolside to coach as soon as the pools opened back up before his passing last year. To honour 'the head of the Neath family', Neath ASC took part in the British Heart Foundation Swim 60 Challenge and raised £1,174 worth of vital funds.
His gentle and witty poolside manner ensured his sessions were always enjoyable and engaging, and he will be missed by all at Neath and beyond.
The second nominee for the award is Keith Morgan of RCT Performance Swim Squad.
Keith Morgan has given almost four decades to developing talent in RCT, and continues to serve as a pillar of his aquatic community.
Keith began his aquatics career back in 1985 whilst working in the local leisure centre. Llantrisant Sharks swimming club was formed with 2 lanes on one night per week after Keith saw the need for a competitive club in the area which could take every swimmer to their maximum potential.
Under his leadership it evolved to become RCT Performance Swim Squad in 2017 providing high-quality training for all swimmers across the Rhondda including swimmers from its three feeder clubs.
From two lanes, the RCT Performance Swim Squad now trains 117 swimmers in six squads, in five different pools for a total of forty hours a week.
Keith has continued to excel despite facing personal challenges in the last 12 months. Post COVID, he has steered his swimmers through returning to training and competition after lockdown and taken one of his para swimmers Becky Lewis to compete in the Commonwealth games in Birmingham. He managed this whilst fighting his own personal battle as he rehabilitates from a severe stroke he had whilst coaching at a para swimming competition in February 2020.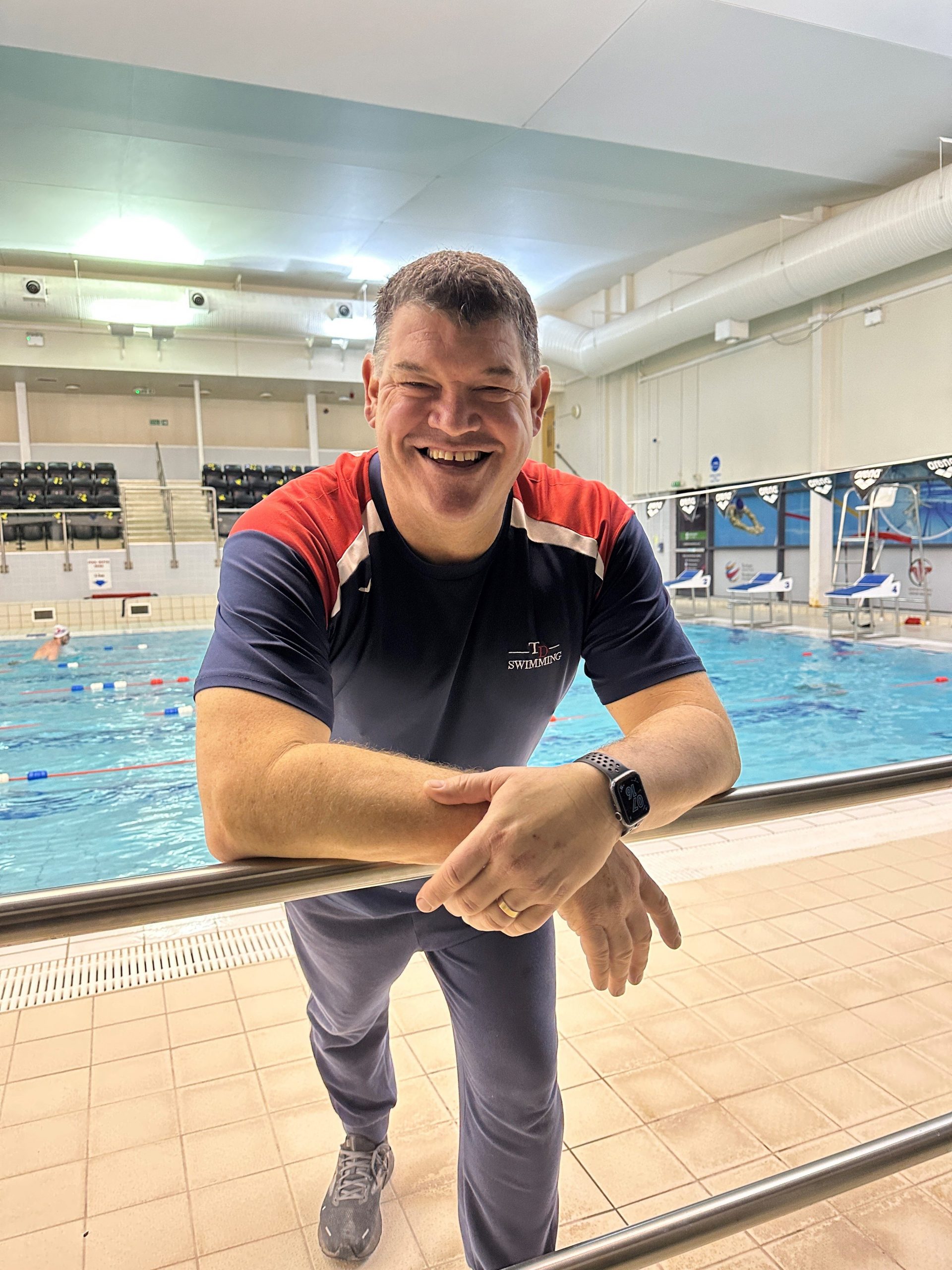 Ian Rosser, head coach of Torfaen Dolphins, is our final nominee. The former national squad swimmer has been nominated after opening up a wealth of aquatic opportunities for swimmers of all ages and abilities in the region.
Since becoming head coach in 2015 Ian's passion for aquatics has been clear to see, with Torfaen Dolphins regularly producing athletes to Swim Wales national squads, and becoming the only club in Wales to gain Disability Sport Wales' InSport gold award.
He has overseen an innovative merger with Torfaen Triathlon Club and opened the newly created Torfaen Dolphins Masters Swimming Squad to bring more people from the community into the Dolphins environment.
The club continues to perform at domestic and international level, with para swimmers Meghan Lewis and Dylan Broom both impressing at the Commonwealth Games, earning huge personal bests on the global stage thanks in large part to their training at the club.
Ian's knowledge of swimming, friendly personality and experience as a Commonwealth swimmer means he has earned the respect of national leaders, coaching staff across Wales and beyond and has been instrumental in making Torfaen Dolphins the successful club it is today.