Join us live on our Facebook and YouTube channels on Thursday 1st December at 19:30 for the Swim Wales National Club Awards 2022!
One of the most prestigious awards of the evening will be the Club of the Year Award, which celebrates the club that has made biggest contribution to Welsh Aquatics over the 2021/22 season.
Nominations were based on a club's contribution to event participation on a regional and national level (volunteers/officials), club competitors and achievements, coaching and general club conduct.
Neath ASC have not only supported Swim Wales' Regional and National events, but have raised thousands for charity and helped publicise the benefits of aquatic activity.
The club has worked closely with the NGB and the British Heart Foundation to showcase a young swimmer, Garyn Jones, who has used his aquatic journey to inspire others to get into water, demonstrating his ability to recover from a serious operation, which was featured on television and in national newspapers.
Neath also used their connection with the sad loss of a former coach and management committee member to drive forward their Swim 60 Challenge with the highest number of participants out of all our affiliated clubs in Wales.
The club, who will move to a new pool next year, have had two swimmers selected to the Swim Wales national squad programme for the 2022/23 season.
The club heavily invest into their swimmers to provide them with additional opportunities alongside or post their swimming careers. The club have grown in membership since the pandemic and are now looking to expand their squad programmes developing their participation and competitive pathways. Neath ASC are always looking to innovate and regularly apply for grants to improve their off to their members.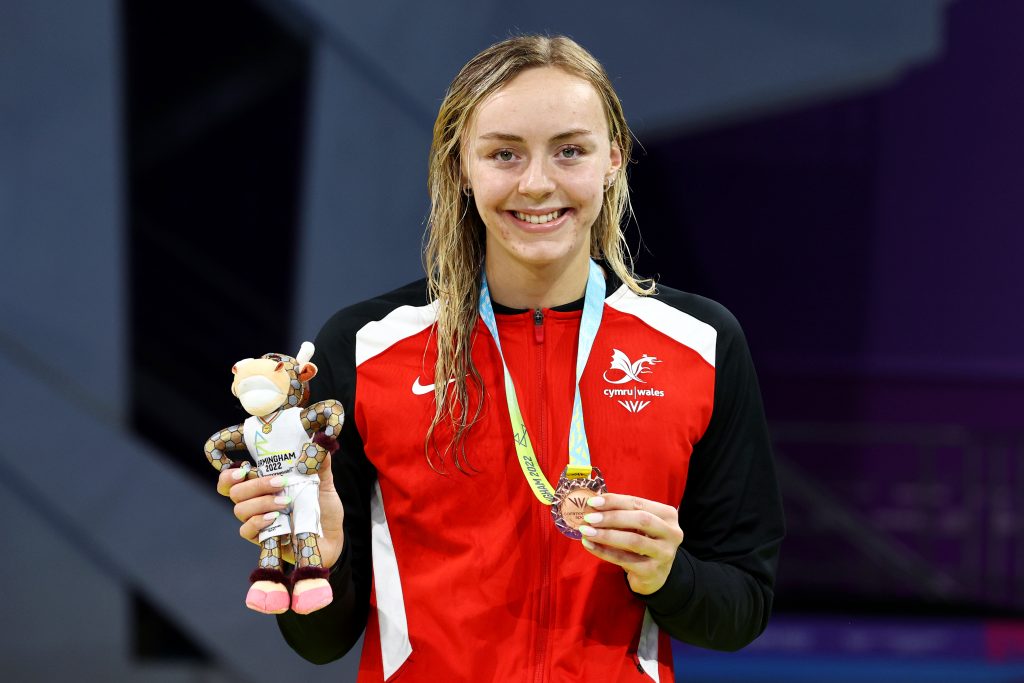 Swim Gwynedd have been nominated for their support in developing elite athlete Medi Harris over a period of many years leading into her successful transition into the Swim Wales High Performance Centre.
Medi has had a remarkable 12 months and this could not have happened without the support of Swim Gwynedd and coach Bron Hill in developing her talent.
Medi became a British champion for the first time in Women's 100m Backstroke at the 2022 British Championships, and also won silver in the 50m Backstroke.
She transferred her domestic success onto the international stage when she was selected to represent Great Britain at the FINA World Aquatic Championships, where she qualified for the World Championships Final in the 100m Backstroke and 50m Backstroke, finishing seventh in both.
She swapped her GB suit for Welsh colours for the 2022 Commonwealth Games, where she announced herself to the aquatic world with a stunning performance to win bronze in the 100m backstroke. She also finished fourth in the 50m backstroke & mixed 4x100m freestyle relay, and fifth in the mixed 4x100m Medley relay.
Her incredible year didn't end there though. After the Games, she was selected to represent Great Britain at the LEN European Championships where she won an incredible four medals: 100m Backstroke (silver), 4x100m Freestyle Relay (gold), 4x200m Freestyle relay (silver), 4x100m Mixed Medley relay (bronze). Medi also set new Swim Wales Senior Long Course records in 100m Freestyle, 100m Backstroke, 4x100m mixed freestyle relay and 4x100m mixed medley relay in 2022.
Additionally, Swim Gwynedd have five swimmers selected to the Swim Wales National Squad Programme for 2022/23 season.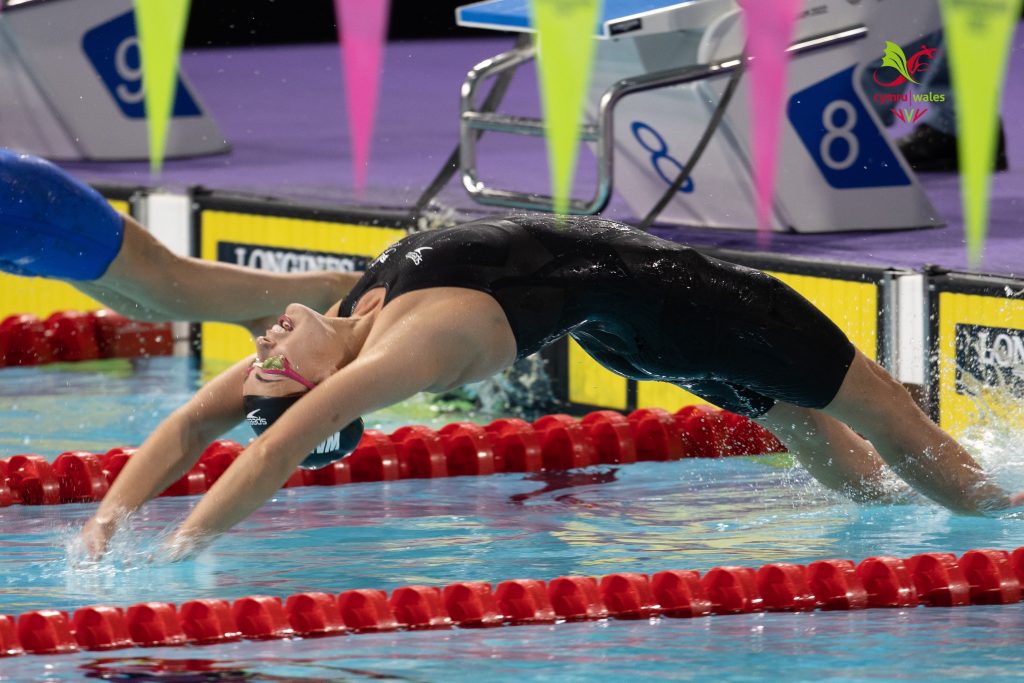 Our final nominee is City of Cardiff Swimming Club. The capital club have excelled once again this year, gaining more domestic and international success.
Cardiff were the highest performing Welsh club at the British Summer Championships with 40 Qualifiers, 12 Individual Medals & 4 Relay Medals won at Ponds Forge.
Their triumphs continued back on home soil at the Swim Wales National Championships 2022 with an incredible haul of 125 Medals won.
These performances led to four swimmers, Harriet Jones, Bradley Newman, Charlotte Evans and Kyle Booth earning selection for the Commonwealth Games, and a further athlete, Kaden Edwards, who earned selection for the 2022 LEN European Junior Championships and qualified for the individual final in the 400m IM.
Looking ahead to the 2023 season, City of Cardiff have the highest representation on the Swim Wales National Squad Programme with 22 Swimmers gaining selection for the 2022/23 squads across the pathway.