Join us live on our Facebook and YouTube channels on Thursday 1st December at 19:30 for the Swim Wales National Club Awards 2022!
The Aquatic Athlete of the Year award recognises an individual who has achieved personal success this year across any aquatic discipline. The winner is not solely based on performances in the pool, but could be reflected in their positive attitude and commitment.
Our first nominee, Kaitlyn Gwynne-Jones, has displayed an unwavering commitment to her club and the sport despite having to deal with a personal tragedy. Kaitlyn lost her mother suddenly before her 14th birthday but has continued to showcase her passion for swimming by making the hour-long journey to attend as many sessions as possible. When Kaitlyn has to miss a session, she trains on her own in a local pool in Aberaeron.
Despite the adversity she has faced, she qualified for the British Championships in two events, making a final. Her performances have led her to be reselected for the Swim Wales Performance Pathway for the 2022/23 season.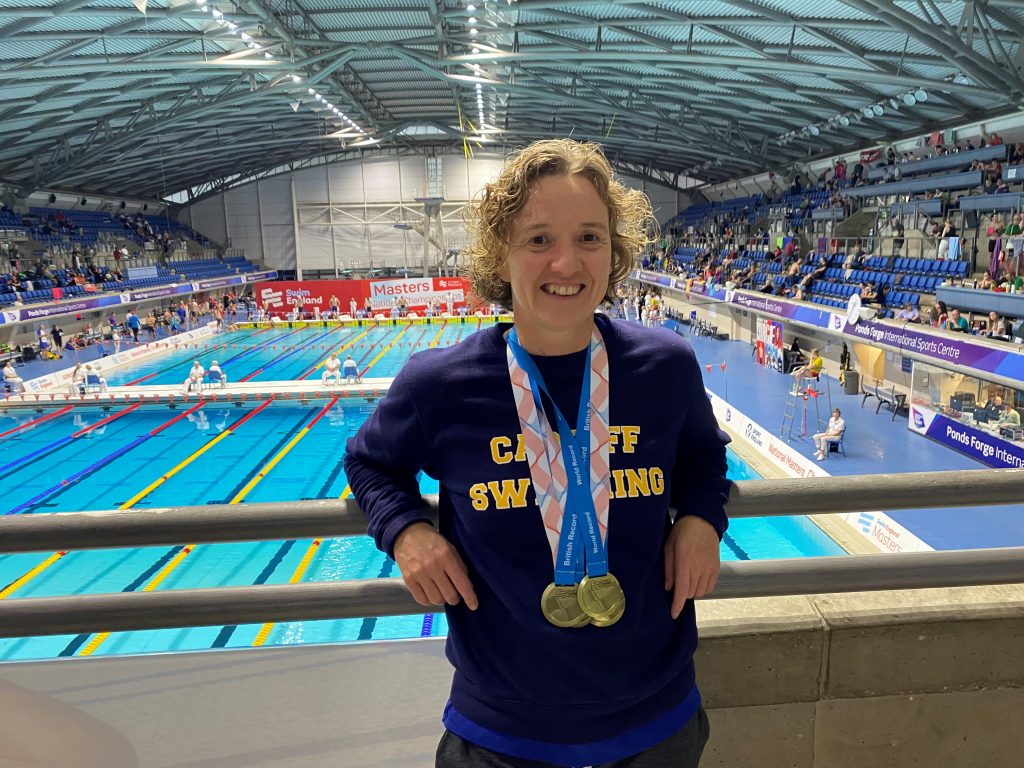 OIur second nominee, Helen Gorman, has become one of the most decorated swimmers in Masters history. The City of Cardiff athlete has set no less than six FINA world records, was the oldest competitor at the British Summer Championships, and won two medals at the Welsh Summer Championships in the 17yrs and over age group over the last 12 months.
Helen is currently the World Champion and record holder in the 100m and 200m breaststroke in both short course and long course in her age group. To top it all off, she also set a new European record in the 200 IM. Helen currently holds no less than 12 British Masters records in both long course and short course.
In addition to Helen's outstanding achievements in the pool, Helen is an active member of the swimming club's management team, representing the best interests of the swimmers across the club and leading their social media.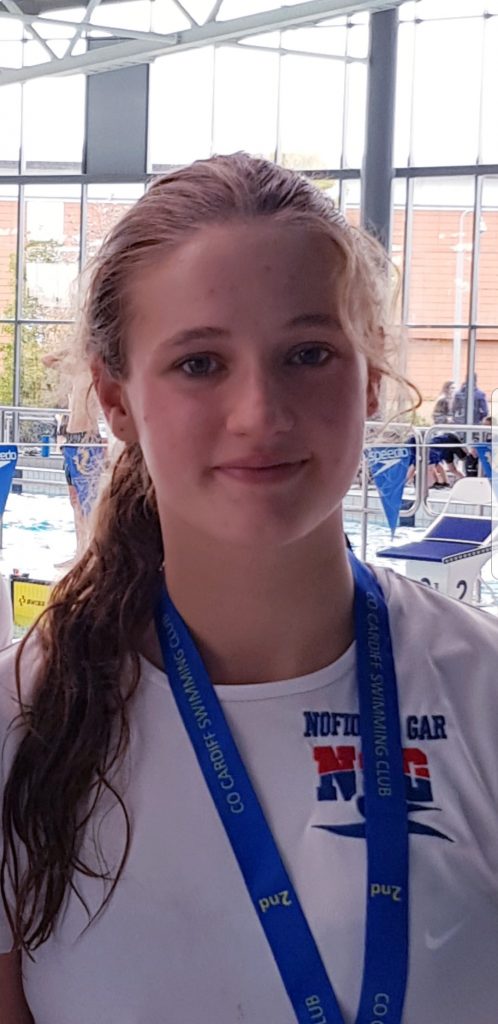 Esyllt Jones has shown incredible development over the last 12 months, which has resulted in qualifying for the Swim Wales Winter, Easter and Summer Championships. The Nofio Sir Gar athlete excelled in each event, particularly in the summer where she entered six events and medalled in each one. She also qualified for the British Summer Nationals in Ponds Forge, Sheffield where she competed against the best in the UK and placed 15th overall.
Esyllt's performances in the pool are matched by her attitude on dry land. Ever the supportive teammate, Esyllt is can be found on the side of the pool cheering on her team mates at every meet she attends.