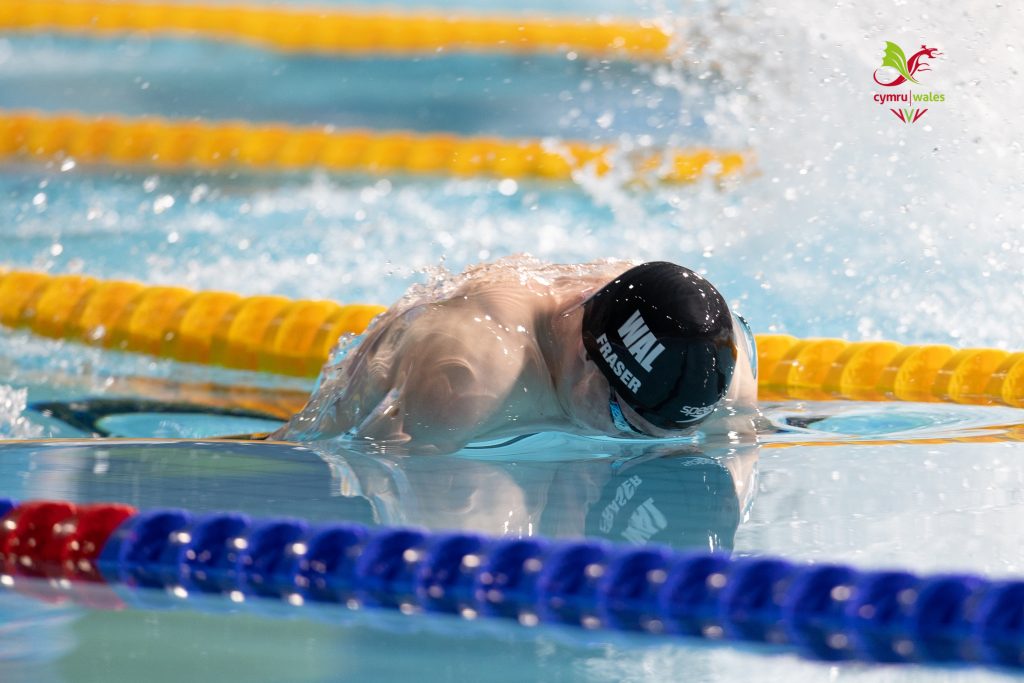 Swim Wales athletes closed the Commonwealth Games swimming in style with a Welsh record at Sandwell Aquatics Centre.
The Men's 4x100m Medley Relay team smashed an eight-year-old record to finish fourth on day six, while Medi Harris proved her class once again in the 50m Backstroke Final.
The relay group made up of Joe Small, Kyle Booth, Lewis Fraser and Matthew Richards chased down England, Australia and Scotland to break the record set by Marco Loughran, Rob Holderness, Tom Laxton and Calum Jarvis at the Glasgow Games.
After Small, Booth and Fraser had consolidated our hold on fourth, Richards was tasked with hunting serial medallist Duncan Scott down on the final leg. Richards was closing in on his Team GB rival, but ran out of water to make up the difference as our team finished with an impressive time of 3:36.43.
"We were after that bronze medal but the fact we got the Welsh record, we're all so pleased with how we performed," said Small, who swam the first leg. "We're a young team but it feels like we're getting stronger with every race."
Harris started the 50m Backstroke final in Lane 5 after qualifying second fastest into the final. The Porthmadog swimmer sprinted out of the blocks and was neck and neck with her world-class opponents, but was just edged out of the medal places.
Harris' time of 27.62 was just 0.04 seconds off a bronze medal place as she continued her impressive development on the global stage. She will now travel to Rome on the hunt for European honours with British Swimming.
"I'm pleased with my performance," she said. "With the 50m Back, it can go any way. I've really enjoyed my first experience of the Commonwealth Games."
"My highlight is definitely being part of this team and being able to support the rest of the time, but then standing on the podium was a special moment I'll never forget."
Dylan Broom finally got his chance to experience the atmosphere at Sandwell Aquatics Centre in the Men's 200m S14 Freestyle. In a world-class field, Broom held his own. The Torfaen Dolphin finished seventh in 1:58.65 after racing out of the blocks.
The performances from Birmingham bode well for the future after 18 swimmers made their debuts and broke multiple Welsh records. The diving begins tomorrow with Lucy Hawkins on the 10m Platform.