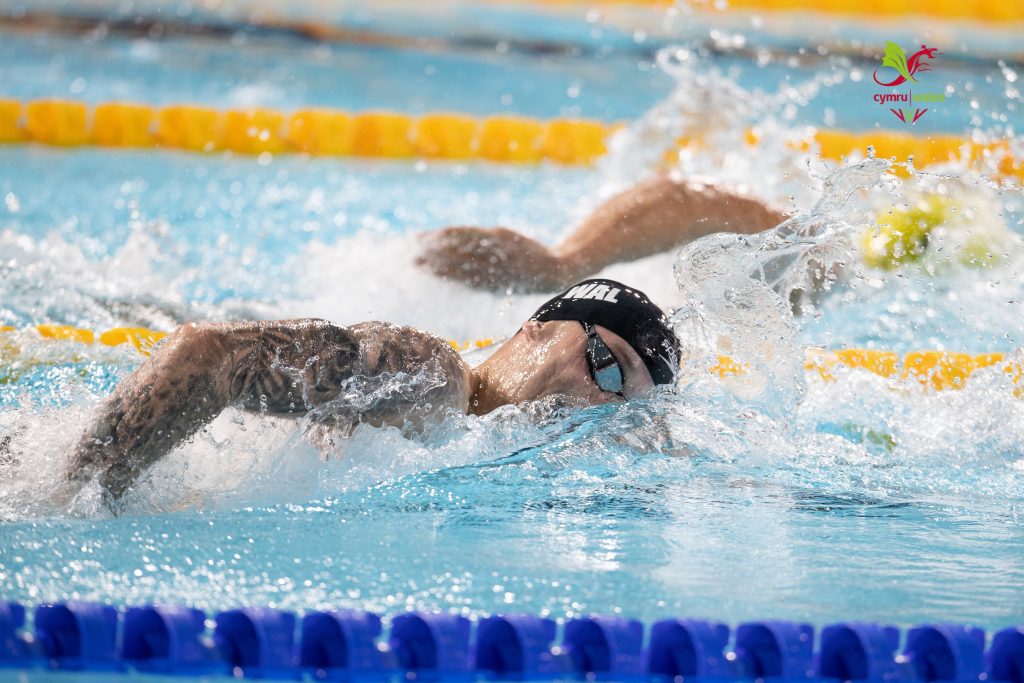 Swim Wales has confirmed the National Swimming and Para Swimming Squads for the 2022/23 season.
A total of 116 Swimmers and Para Swimmers have been selected to the Swim Wales National Squad Programme across eight groups for the upcoming season.
Athletes have been notified of their selections, with 58 gaining selection to the National Elite and Elite Transition Pathway squads, while another 58 swimmers and para swimmers have accepted invitations to the Performance Pathway Squads, which includes the Para Performance Centre, Performance Foundations, Youth performance and Senior Performance Squads.
The National Elite squad comprises of the top level Welsh athletes competing at senior international level, including recently crowned Commonwealth Games bronze medallists Medi Harris and Lily Rice, and Olympic gold medallist Matthew Richards as part of a talented elite group.
Swim Wales National Performance Director, Ross Nicholas, said: "'It is with great pleasure that we announce these selections for the coming season. Many congratulations to all of the athletes who have gained selection and performed so well last season.
"The Swim Wales Performance Team and National Team Coaches are always striving to further improve the education, training and experiences that we provide through the different levels of the National Programme creating an environment where athletes can thrive and achieve their potential and we hope the opportunities provided to these athletes during the 2022/23 season will help them to continue to develop their skills and achieve their goals and aspirations."
Swim Wales National Para Pathway Manager, Matt Kendrick, said: "I'd like to offer huge congratulations to all the athletes selected across the National Swimming and Para Swimming squads.
"Para swimming is going from strength to strength across all levels of the pathway in Wales, and this is reflected in the selections for the new season. Thanks to the fantastic work being done at clubs and performance centres across the nation, we have developed strength in depth throughout the pathway.
"This year we have representation across all three impairment groups which is a really exciting prospect and I'm looking forward to seeing the development of our para swimmers throughout this season."
The Swim Wales National Squad Programme is an inclusive and progressive pathway for swimmers and para-swimmers designed to holistically develop the athlete, person and performer. Specifically the programme aims to provide appropriate and progressive training and education in relation to the development of key performance skills, knowledge and behaviours including:
• World Class stroke technique and race skills
• Swimming specific physical and physiological development
• Race preparation, execution and tactics
• Winning behaviours
• Athlete well-being
• Performance lifestyle
• Performance nutrition, anti-doping and safe supplementation