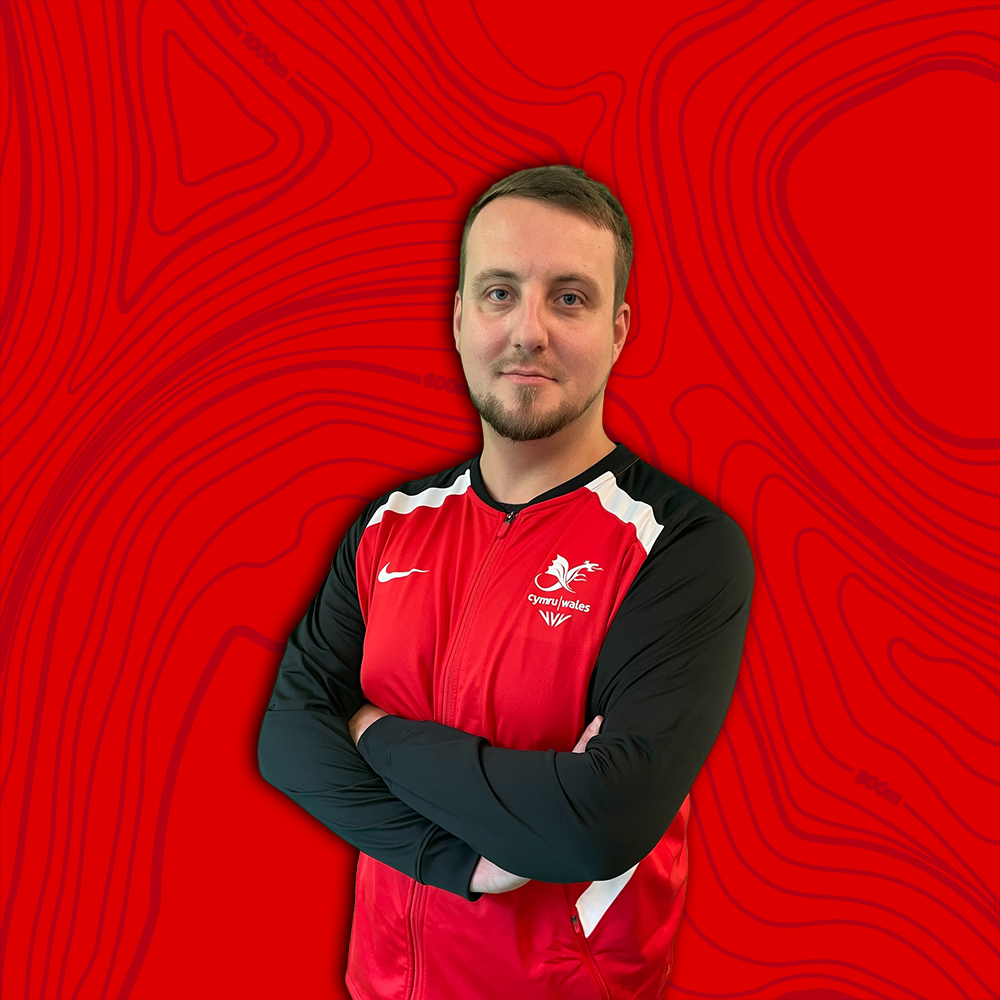 On Day 4 of Para Swimming Week 2022, we hear from British Swimming Para Swimming Performance Coach Aled Davies on his journey from being introduced to para swimming, through to coaching at the Commonwealth Games and his new role in Manchester.
The last 18 months has proven to be a steep learning curve for Aled Davies, who went from providing online coaching as an introduction to para swimming to brushing shoulders with the world's elite in Birmingham as Swim Wales Lead Para Swimming Coach- but he wouldn't have had it any other way.
Para swimming has provided the platform for Aled to develop his skills and career, and now the former Nofio Clwyd Performance Centre Manager is embarking on a new chapter of his coaching story with Britain's best para swimmers.
Aled has benefitted from working closely para swimmers of varying ages and abilities across the country, and he believes being immersed in the para swimming community has enabled him expand his depth of knowledge and skills.
"It's been a steep learning curve and that's the big message I would give," said Aled. "There is so much to learn from every interaction with these athletes.
"One of the key areas I wanted to look at was problem solving, being able to identify solutions for athletes and in para swimming that's a far more intricate process because your go-to solutions from the old textbooks don't often apply in para swimming. You need to be able to adapt and find creative solutions to unique problems.
"It's not only that you understand para swimming, that's a blanket statement that doesn't exist.
"Every individual is so different and every session is a learning opportunity and that is an opportunity to explore other things.
"It's a really exciting and innovative project to be working on and that's the real enjoyable part for me."
In the space of just over a year, Aled went from having zero experience with para swimmers to helping Lily Rice claim a bronze medal on her Commonwealth Games debut. Diving head first into the world of para swimming not only allowed him to develop new skills, but it has already given him some incredible experiences.
"There were no para swimmers in my environment and I had no experience coaching para athletes, but you need that belief that you're going to be a para coach, which is something I've worked really hard at in the last 12 months to prove that that's a ridiculous expectation," he said.
"Birmingham is an interesting one to reflect on. It was totally unexpected to be in that position. 12 months earlier I could never have expected to be in that position and it wasn't on my radar at all.
"Having that level of exposure and experience at that point is something I'll be forever grateful for. You learn an awful lot in such a short space of time.
"Coaching is coaching and the reality is that you're tasked with helping the person in front of you no matter who that person is and what their needs are.
"It's about understanding that we're there to help this person be the best that they can be, whatever that looks like, that's the goal."
Aled has now moved on to British Swimming's Manchester Performance Centre, where he now works with Britain's elite para swimmers on a daily basis. The para swimming pathway has played a key role in Aled's coaching journey, and his advice to coaches across Wales is to embrace para swimming as an opportunity to broaden their aquatics expertise.
"More than anything it's exciting to think about what's possible, it's inspiring," he added.
"I want to help everyone around me be the best they can be and that goes for athletes and coaches as well. The biggest change is the amount of staff involved here, we have such a huge team of support and that in itself is a wonderful community of likeminded individuals and building relationships in that community is key.
"Don't be afraid to put yourself in that situation, I know it can be daunting to take on certain things and it does present challenges.
"The more you embrace those challenges, the greater it becomes for everyone involved because the learning along the way benefits every single person."