Swim Wales is delighted to announce the appointment of Keri Hutchinson as its new President.
With her deep-rooted involvement in the aquatics community and passion for promoting health and wellbeing, Keri is poised to make a significant impact in her new role as the figurehead of the national governing body for aquatics in Wales.
Keri has been an active member of the Swim Wales community for many years and was formally appointed to the role of President at the end of 2022.
Her aquatic journey began as a club swimmer with the City of Cardiff Swimming Club before she found a passion for open water swimming and triathlons, where she transferred the skills she developed in the pool to the great outdoors.
Her connection to City of Cardiff SC and Swim Wales strengthened as she spent her time poolside as a dedicated swim parent before going on to volunteer in various club capacities, including timekeeper, open water official, and team manager for the club, Swim Wales, and British Swimming. Keri's dedication and leadership eventually led her to the position of Club Chair, where she oversaw a period of sustained success at Cardiff International Pool.
In addition to her extensive involvement with the club, Keri is an avid outdoor swimmer, embracing the challenges of swimming all year round and actively participating in winter swim events. She also brings experience in running outdoor swim groups and activities, further demonstrating her commitment to fostering a vibrant and inclusive aquatics community.
As a health professional working for the NHS, Keri brings a valuable perspective to her role as Swim Wales President. With a special interest in public health and health improvement, she aims to leverage her expertise to align the volunteer position with Swim Wales' efforts to ensure that aquatics remains accessible to everyone for life.
Expressing her enthusiasm for the new role, Keri Hutchinson said: "I am delighted to be able to work with colleagues at Swim Wales in the role of President. I am proud to be in this supporting role, helping to deliver the strategic direction to benefit people engaging with the aquatic community."
Swim Wales is confident that Keri Hutchinson's wealth of experience, passion for aquatics, and commitment to community engagement will be instrumental in driving the organisation forward and creating new opportunities for individuals to enjoy the transformative benefits of aquatics.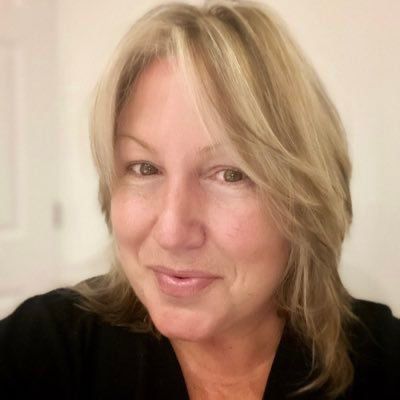 Swim Wales Chief Executive Fergus Feeney said: "Keri has been a pillar of the aquatics community in Wales for several years, and is a real champion of the physical and mental wellbeing benefits associated with being active in water.
"As a long-time member of Swim Wales, Keri has an intimate understanding of our aquatics community. She represents everything that is great about our membership, and has already made a positive impact in the role."
Keri joins Swim Wales as President following the sad passing of Viv Perry last year. Please join us in extending a warm welcome to Keri Hutchinson as the new President of Swim Wales.