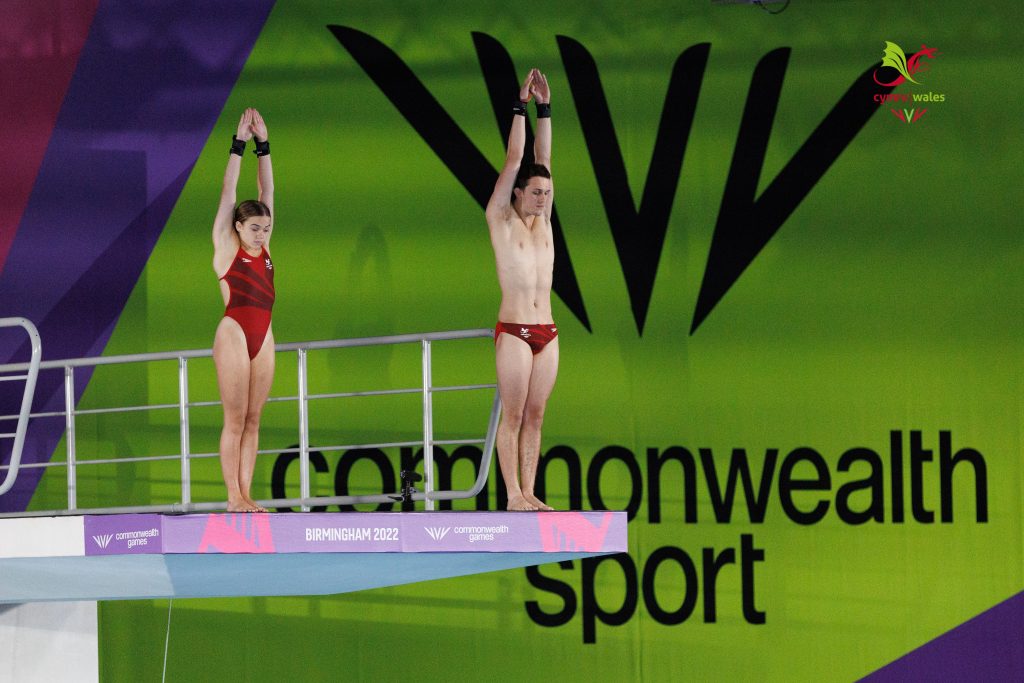 Aidan Heslop and Ruby Thorne created history to bring down the curtain on the 2022 Commonwealth Games.
The duo became the first Mixed Synchronised pair to represent Wales in the 10m Platform event as they finished eighth with a score of 284.28 despite significant challenges in the build up to the event for 16-year-old Thorne.
Ruby made her debut on the Commonwealth Games despite suffering a perforated ear drum in training last week, and she overcame the injury to announce herself on the Birmingham stage.
"It doesn't even feel real to have just competed at the Commonwealth Games," said Thorne. "It was such a relief to get up there and compete because we weren't sure whether I would be allowed to because of my ear earlier in the week.
"The tablets got me through and it was just such a relief to get up there, I've gone through all the emotions, happy, sad, nervous!
"When you see the crowd and everyone's here to support you it makes you more relaxed, they were backing us the whole way. We work really well together and the aim is to go again in four years' time!"
The pair settled the nerves with an impressive opening dive of Forward 1½ Somersaults to earn 46.80 points, before a Reverse Dive of 2.0 difficulty secured another 44.40 points eased themselves into the competition.
The duo then decided to crank up the difficulty in round three to claim their biggest points haul of the competition so far. Their Back 3½ Somersaults dive lifted them up one place into sixth with a score of 67.32.
Another difficult dive of Inward 3½ Somersaults followed for which they earned 57.60, but they saved their best until last.
The pair, who train more than 250 miles away from one another, came together to score 68.16 with Back 2½ Somersaults 1½ Twists, for a final score of 284.28.