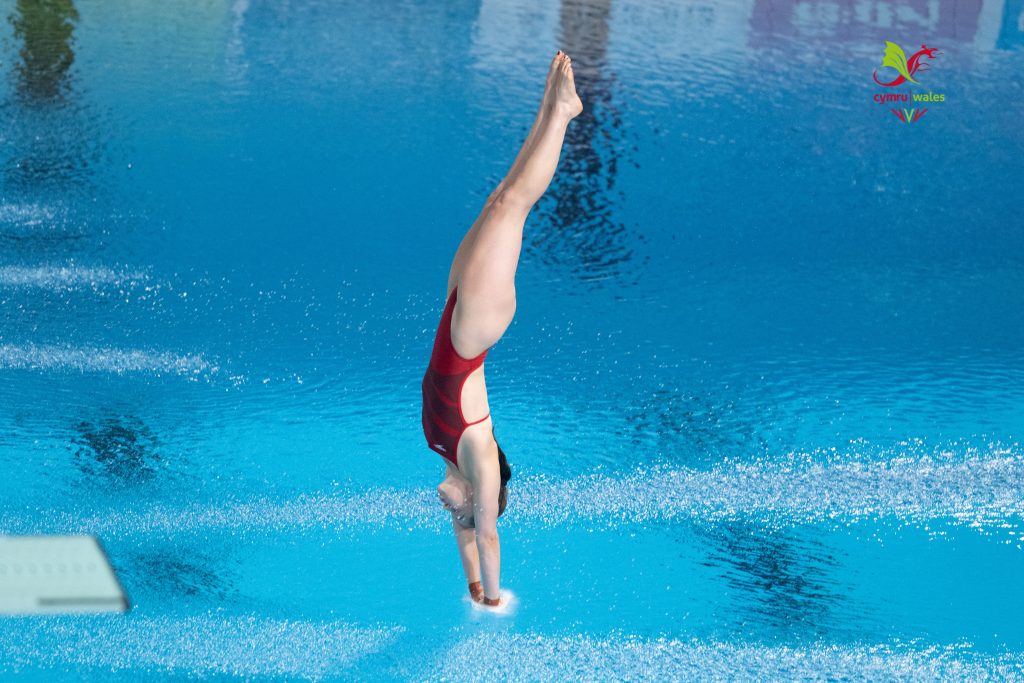 Lucy Hawkins began her international career with a Women's 10m Platform final appearance at the Commonwealth Games.
The 22-year-old high diver grew with confidence throughout the biggest competition of her life to make it into the final round at Sandwell Aquatics Centre. And Hawkins made sure she soaked in the whole experience.
"The day has gone very quickly, it's been amazing and so good to see everyone in the crowd," said Hawkins. "It was a rush when I got up there as I was second to dive, I rushed onto the board and avoided looking at the crowd so the nerves didn't hit me too much. I made sure I soaked it in at the end.
"I grew in confidence, especially in the afternoon. I was really nervy at the start and got better. It was great to have the other divers and the swimmers here too. It was great to get to know the whole team."
Hawkins grew into the competition throughout the early rounds of diving at Sandwell Aquatics Centre. Hawkins eased into the action with scores of 51.80 and 52.20, before pulling clear of the bottom two and cementing her place in the final.
Her third dive of Forward 3½ Somersaults earned her a score of 58.50, which left her in 10th place heading into the final two rounds. With the top 12 divers advancing, her place was safe after the fourth rotation. With scores of 6.5 across the board, she moved a further 18.5 points clear of the elimination places and 71.5 off top spot.
Roared on by the Welsh swimmers in attendance, the former British Junior champion finished the preliminary round with Back 2½ Somersaults 1½ Twists to score 57.60 and advance safely through to the final in ninth with a total score of 274.70.
After taking 99.65 points from the opening two rounds of the final, Hawkins looked to up the degree of difficulty with a Forward 3½ Somersaults dive. She took her highest score of the final so far, 52.50, from the attempt number three to set herself up for the final two rounds.
On her fourth dive, Lucy scored an impressive 54.60 with a Reverse 2½ Somersaults before finishing with a Back 2½ Somersaults 1½ Twists to end with a score of 257.95 for 12th position on her maiden international appearance.