Swim Wales Summer Open 2022
Wednesday 3rd August – Sunday 7th August
Wales National Pool Swansea, Sketty Lane, Swansea, SA2 8QG
Swim Wales is proud to present the Summer Open. The Swim Wales Summer Open includes the Home Nation Summer Events and the Welsh Summer Open.
The Home Nation Summer events will offer invited places to top Home Nation Club ranked swimmers, plus any Home Country swimmer (Country of representation) after the top 24 are selected for the British Summer Championship. For Wales, this is the top 16 or top 8 (see below for events) after those at British.
Road Closures – 7th August
A number of road closures will be in place in Swansea and the surrounding areas on Sunday 7th August due to the Ironman event. Please see the images below for info and plan your route accordingly.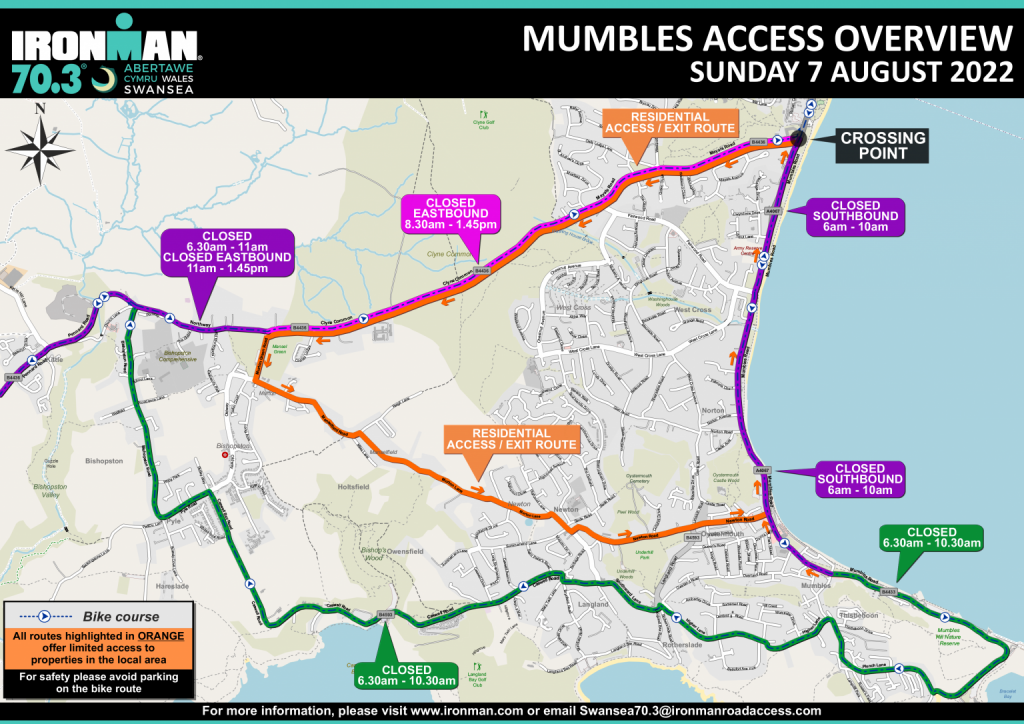 Seeded Programmes
Click here to download seeded programmes
Event Schedule
Click here to download. We have move event 21 girls 50m free to the middle session on the same day.
Feedback Survey
Please could you take 2 minutes of your time to complete the feedback form on the link below