Swim Wales Summer Open 2022
Wednesday 3rd August – Sunday 7th August
WNPS, Swansea
Swim Wales is proud to present the Summer Open. The Swim Wales Summer Open includes the Home
Nation Summer Events and the Welsh Summer Open.
The Home Nation Summer events will offer invited places to top Home Nation Club ranked swimmers,
plus any Home Country swimmer (Country of representation) after the top 24 are selected for the
British Summer Championship. For Wales, this is the top 16 or top 8 (see below for events) after those
at British.
Road Closures
A number of road closures will be in place in Swansea and the surrounding areas on Sunday 7th August due to the Ironman event. Please see the images below for info and plan your route accordingly.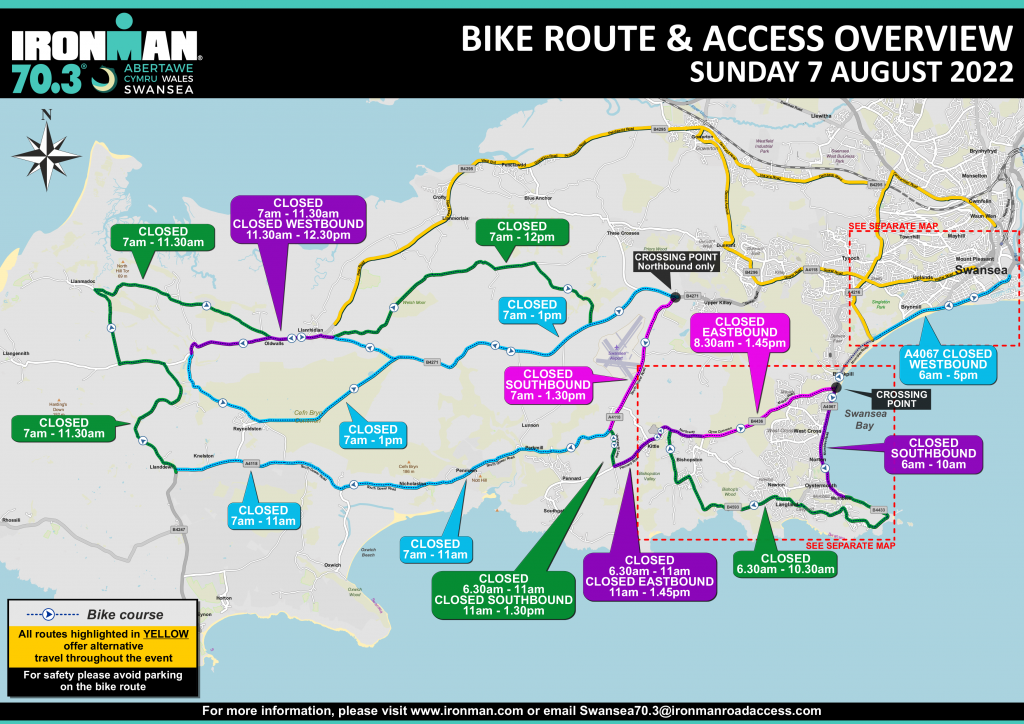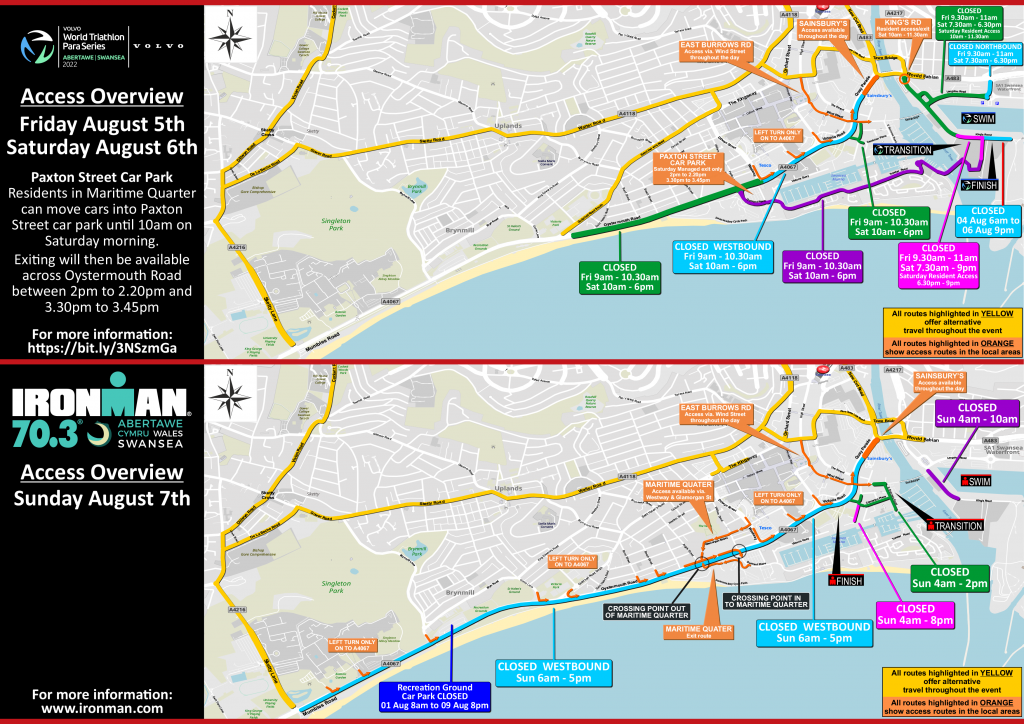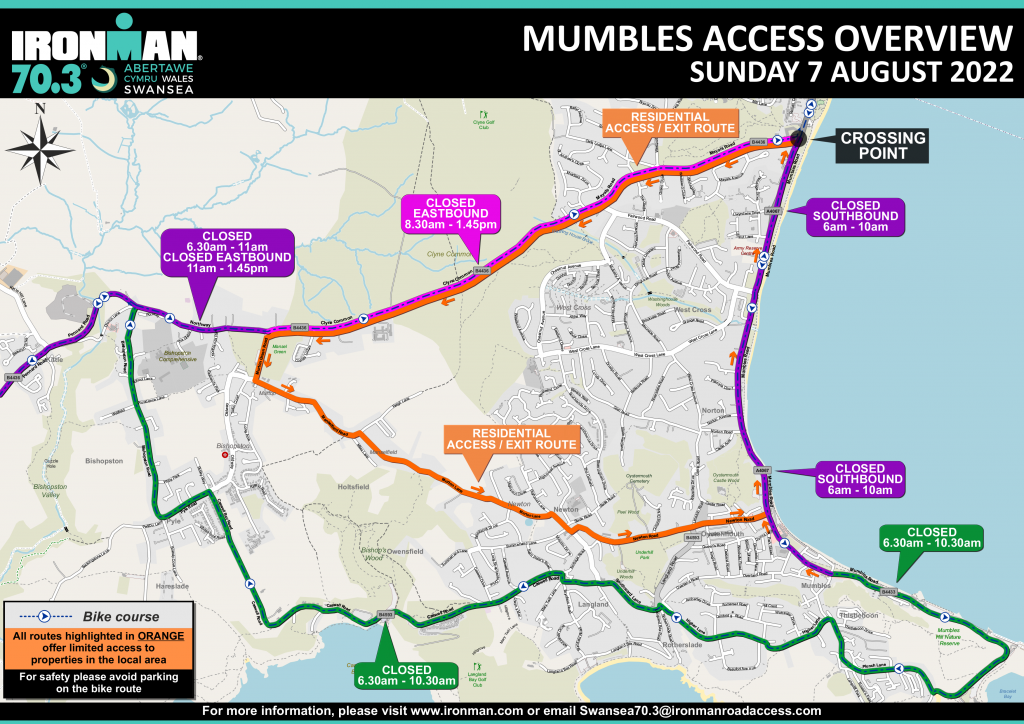 Meet Pack
SW Summer Open Meet Pack V2 (1).pdf
Spectators Tickets
Spectator tickets will be available to buy on the door at WNPS, but also available to buy online by clicking here
If you are not a Swim Wales member, you will still be able to buy tickets on line via our online membership website, JustGo, by simply registering your details (no membership purchase required).
Once you are logged in to JustGo please select Events & Courses > Swim Wales Summer Open > Book as an individual to book your tickets. 
Officials and Volunteers
Are you able to support this event? Please click here to apply
Entries
Confirmation of Accepted Entries
Event Schedule Change
Click to download. We have move event 21 girls 50m free to the middle session on the same day.
Poolside Pass Applications