Today, Swim Wales & Team Wales announce the athletes selected as part of the Swimming team for the Commonwealth Youth Games, which takes place in the twin island nation of Trinidad and Tobago from 4-11 August this summer.
Swim Wales athletes will make up a quarter of the Team Wales squad for the Commonwealth Youth Games this summer.
Swimming will have 10 athletes amongst the team of 40 athletes and 20 support staff who will compete across four sports; Athletics, Swimming, Women Rugby 7s and Cycling.
After a six-year hiatus, the Games return to the Caribbean, where Swim Wales athletes will get their first opportunity to represent Wales at a global multi-sport event.
A group of five female and five male swimmers will head out to Trinidad & Tobago to test themselves against some of the world's best junior swimmers. Mabli Collyer and Theodora Taylor have impressed by clinching multiple Welsh records in the 40m & 100m Freestyle and 100m Breaststroke respectively over the last 12 months in the, and will be joined by Holly Marshall, Sophie Davies and Sophie Brassington.
Tyler Melbourne-Smith will be out to continue his impressive development as part of the male group after storming to a gold medal distance double at the Swim England Winter Nationals. Solomon Williams, Joshua O'Brien, Rhydian Arch and Max Anderson complete the male squad.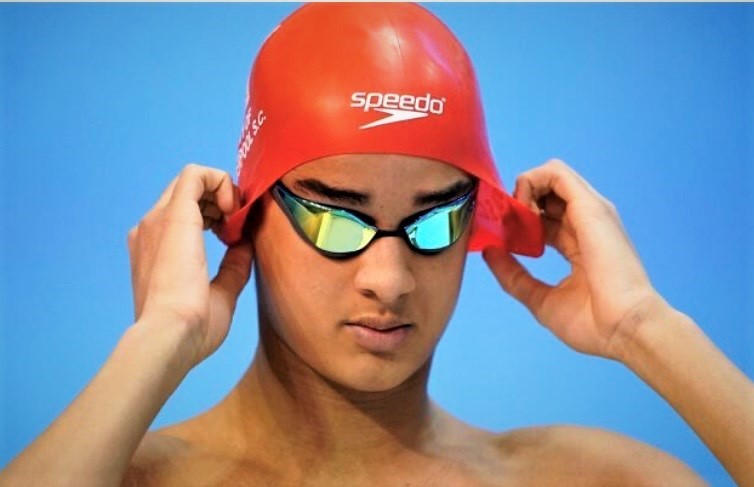 At the last Youth Games in Bahamas 2017, Team Wales brought home 13 medals across six sports, with swimming securing 4. Lewis Fraser won Team Wales' first Gold medal of the Games in the 100m butterfly and bronze in the 50m butterfly. Medi Harris won silver in the 50m backstroke and clinched her second medal with a bronze in the 200m backstroke, breaking the junior Welsh record, held by Olympic and Commonwealth swimmer Georgia Davies.
Trinbago Swim Wales Team Leader Graeme Antwhistle said: "The Commonwealth Youth Games are the perfect platform for these promising young athletes to develop not only as swimmers, but as people, through their first experience of an international multi-sport competition. Their selection is testament to their hard work and dedication during what is a busy period of their lives, and they should be so proud of what they have achieved. They can now embrace the challenge of testing themselves against some of the very best young swimmers from around the world, while representing Team Wales."
The Games will see more than 1,000 athletes and para-athletes between the ages of 14-18 across the 72 nations and territories around the Commonwealth compete across 7 sports this summer;
Aquatics (Swimming), Athletics and Para Athletics, Cycling (Road Race, Time Trial and Track) and Triathlon, as well as FAST5 Netball, Rugby Sevens and Beach Volleyball.
Ross Nicholas, Swim Wales National Performance Director said: "The Commonwealth Youth Games provide a rare opportunity for swimmers to represent Wales on the world stage and I would like congratulate each and every athlete heading out to Trinidad & Tobago. While each athlete will be determined to deliver their best performances, they should also savour the experience and enjoy every minute as they have worked incredibly hard to reach these Games. The Commonwealth Youth Games are a key step on the exciting development path for these athletes, and we wish them the very best of luck."
Since its launch in 2000, the Youth Games has continued to grow to provide a unique opportunity to experience elite sport on the international stage, promote cultural understanding and create lifelong friendships across the Commonwealth.
Commonwealth Games Wales President, Helen Phillips MBE added: ''Our swimmers in recent games have always excelled, showed unity as a team and embraced multi sporting games very professionally. Despite this being a youth event, there is incredible experience with the likes of Lewis Fraser, Medi Harris and Becky Sutton who were outstanding at the last youth games in 2017, they are an example of the importance these games have as a platform to compete at the main Commonwealth Games and other senior events. I wish all 10 swimmers the best of luck, and to enjoy their Commonwealth experience."
Introducing Team Wales Swimming
| | |
| --- | --- |
| Holly Marshall | Multiple events |
| Mabli Collyer | Multiple events |
| Sophie Brassington | Multiple events |
| Sophie Davies | Multiple events |
| Theodora Taylor | Multiple events |
| Joshua O'Brien | Multiple events |
| Maxwell Anderson | Multiple events |
| Rhydian Arch | Multiple events |
| Solomon Williams | Multiple events |
| Tyler Melbourne-Smith | Multiple events |
Commonwealth Youth Games facts
4 -11 August 2023 in Trinidad & Tobago
Sports; Swimming, Cycling, Athletics, Triathlon, FAST5 Netball, Rugby Sevens, Beach volleyball
Team Wales will compete in Swimming, Athletics, Women's Rugby 7s and Cycling
Trinbago will include Para-Sport in the sports programme for the first time in history
The Team Leaders for each sport will be Rhys Williams (Athletics), Graeme Antwhistle (Swimming), Jonathan Hooper (Women's Rugby 7s), and Rob Partridge (Cycling)
Team Wales will have 40 athletes and 20 staff in Trinbago
Trinbago 2023 will have 1000+ athletes and 500+ officials
7th Commonwealth Youth Games (First games in 2000, Edinburgh, Scotland)
Games history; 2000 Edinburgh, 2004 Bendigo; 2008 Pune, 2011 Isle of Man, 2015 Samoa, 2017 Bahamas, 2023 Trinbago
The last Commonwealth Youth Games were in Bahamas 2017
Team Wales in Bahamas had 39 athletes, 13 medals and history made with the Women's Rugby sevens team winning the first team medal for Wales in a senior or youth Games
Final Rugby sevens selection for Trinbago;
Trinidad & Tobago, Canada, Wales, Australia, Fiji, Kenya
Medal opportunities in Trinbago 2023;
Athletics 28 medals Age 16-17
Para Athletics 6 medals Age 14-18
Cycling 12 medals Age 17-18
Swimming 35 medals Age 14-18
Rugby 2 medals Age 17-18