The Swim Wales Challenge Series 2023 is set for its grand finale at Llys Y Fran Reservoir on Saturday.
Hundreds of swimmers are set to take part in the event, which blends the competitive Swim Wales Open Water and GB Masters Open Water Championships with open Challenge Series races, which give swimmers of all levels the perfect challenge.
The stunning West Wales reservoir will play host to individual races and team relay events, where champions will be crowned and newcomers will be able to dive into the world of outdoor swimming.
City of Newport Swimming and Water Polo club turned out in great numbers at the opening event of the year at Llandegfedd Lake in Monmouthshire, and will be returning with another large group of swimmers for the event in Pembrokeshire.
Swimming & Open Water Coach Matthew Tutton will lead the team at Llys-y-Fran, and he is relishing another opportunity to see his swimmers gain valuable open water experience.
"The event at Llandegfedd was very well organised and our team had a fantastic day out," he said. "The information provided beforehand, and at the event ensured that we were fully prepared and we are excited for the next round.
"The Challenge series event catered for a wide range of ability levels and was a great day out for families. The venue was exceptional and offered something for everyone with the on site activities also available. As a coach the networking opportunities were endless and I am pleased to see Swim Wales involved in the development of distance swimming.
"With the Challenge series event running alongside a championship event it was a really good opportunity for our developing athletes and parents to be able to observe such a high level event which highlighted where Open Water swimming could take you in the future. The event also provided a fantastic opportunity for swimmers of any level to take part in a safe and friendly Open Water event where they really do feel a part of something special."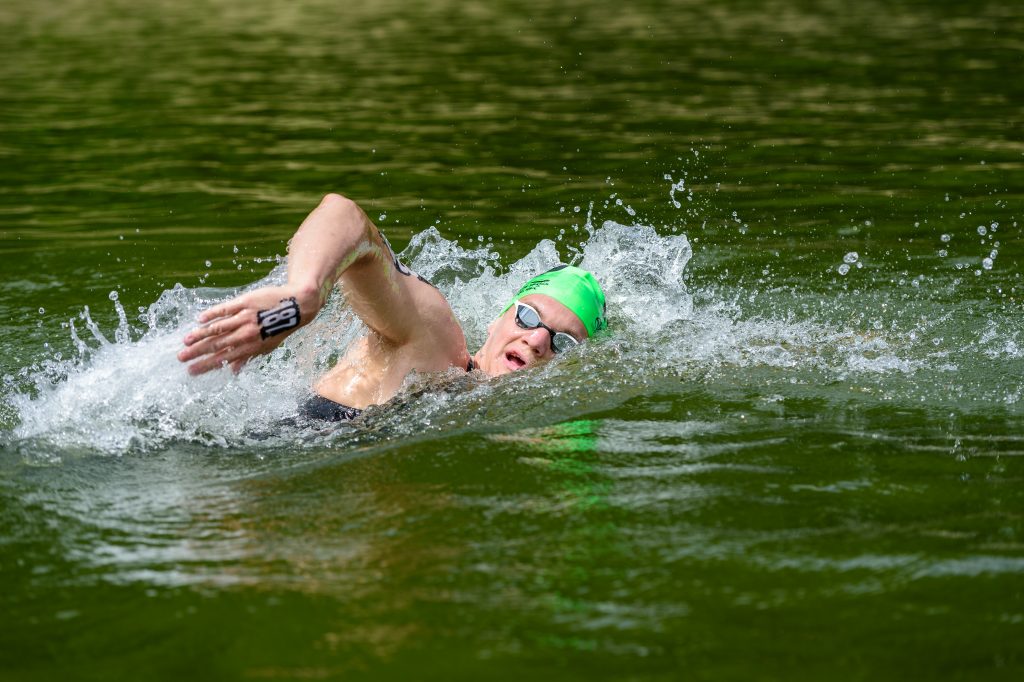 Newport will have swimmers racing in a variety of events for the final outdoor event of the season, and experienced coach Matt has offered his advice for those taking part this weekend.
"The open water swimming scene is a friendly environment so approach people and ask as many questions as you wish to get the very best experience," he added. "I am happy to help anyone so please approach me at any time."
For all the information about this weekend, visit the event page here.