Join us live on our Facebook and YouTube channels on Thursday 1st December at 19:30 for the Swim Wales National Club Awards 2022!
The Swim Wales Para Swimming Award recognises an individual or group who have made an outstanding contribution and commitment to increasing opportunities for disabled people of all ages to be aquatically active.
Our three nominees have enabled people with disabilities to access aquatics and thrive, and have all made a hugely positive impact.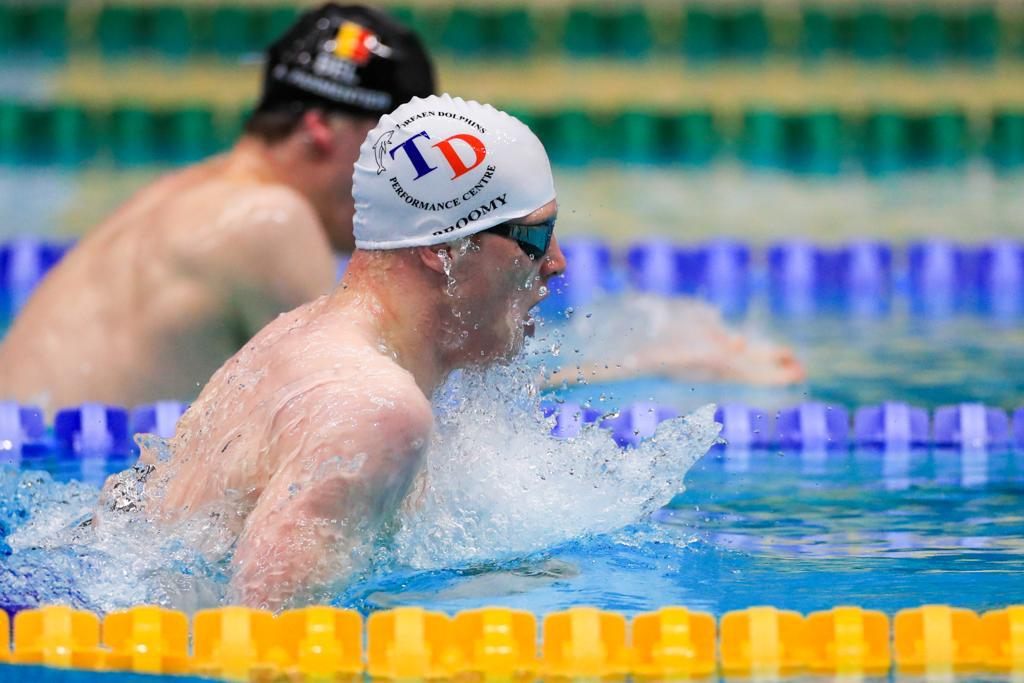 The first nominee is Torfaen Dolphins, the only swimming club in the country to have achieved Disability Sport Wales Insport Gold, the highest standard of inclusion accreditation.
Torfaen Dolphins are reaping the rewards of their inclusive culture. As of 2022, they have a total of eight para swimmers integrated into their club programme, and each swimmer always has coach support at every meet they attend.
A quarter of their para swimming contingent gained qualification for the Commonwealth Games, where Meghan Willis and Dylan Broom both scored big personal bests. All of their coaches are engaged with the Para Pathway Manager in some capacity, and Brett Nowell is a core coach for the Swim Wales Para Performance Centre.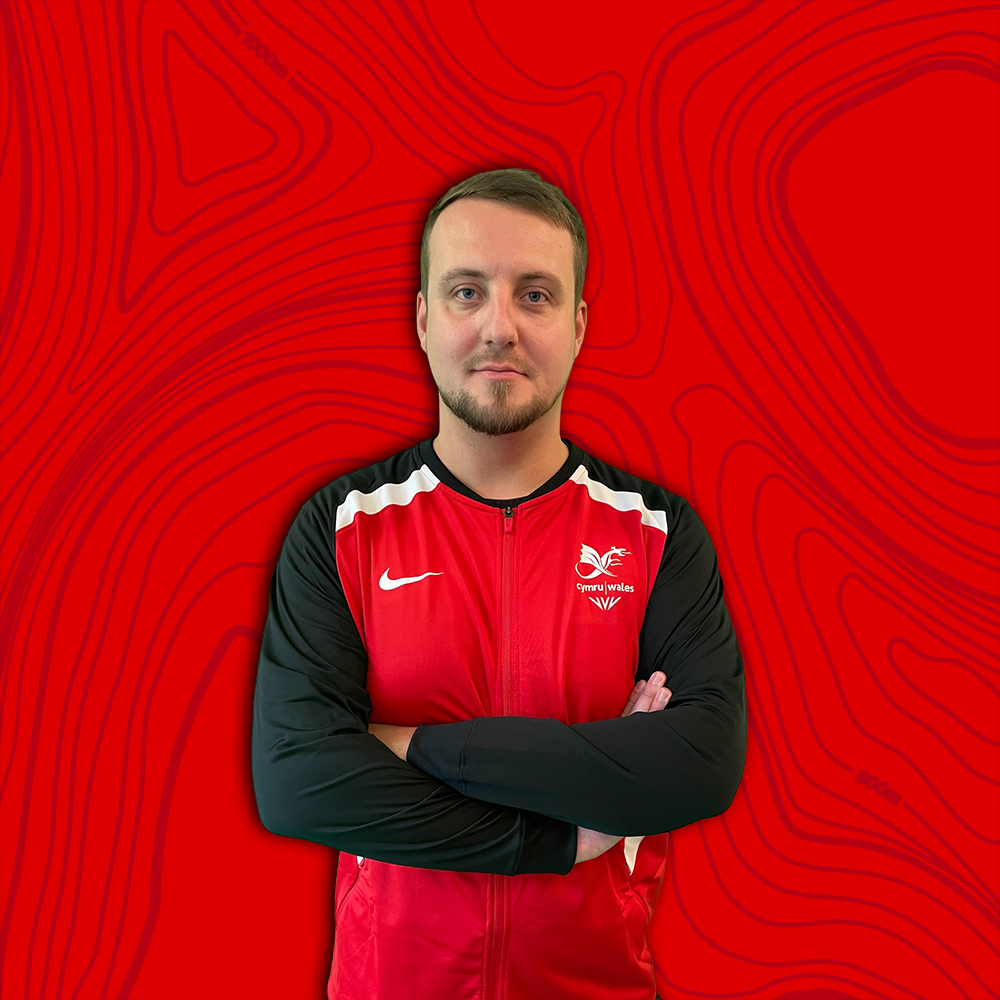 Our second nominee is Aled Davies, who was selected as Swim Wales Lead Para Swimming Coach earlier this year, and went on to coach the Swim Wales para swimming squad at the Commonwealth Games.
Aled has worked tirelessly with Swim Wales Para Pathway Manager to drive our Para Performance Centre Programme forward and was recognised by British Para Swimming when he was selected to join the team for a training camp in Lanzarote.
Under Aled's guidance at the Games, Lily Rice secured a historic bronze medal, with the other three para swimmers all earning personal bests. Aled was recently appointed as a High Performance Coach by British Swimming with a focus on para swimming at the high performance centre in Manchester.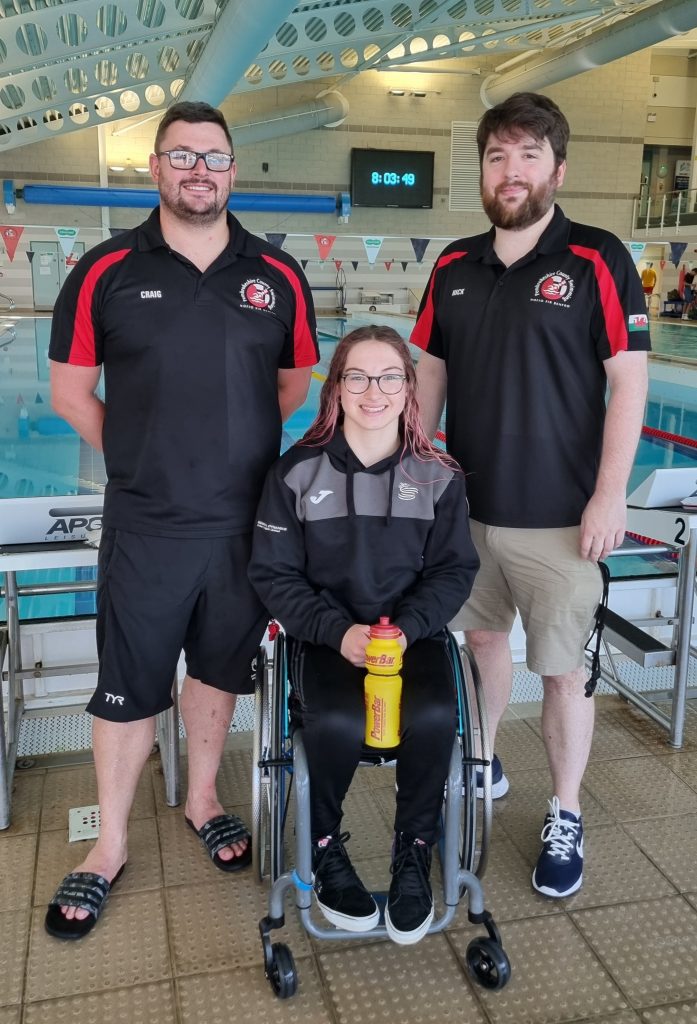 Our final nominee is Pembrokeshire County Swim Squad. The programme's open minded approach to developing swimmers regardless of whether they are non-disabled or a para swimmer is one thing that makes Pembrokeshire County Swim Squad stand out.
Coaches Craig Nelson and Nick Russell are always open to working with swimmers with disabilities. Their approach is very much one of swimming is swimming regardless of the individual having a disability or not.
Craig and Nick have led a thriving programme in West Wales, which is bearing fruit on the international stage. The coaching pair work with Commonwealth Games bronze medallist and wheelchair user, Lily Rice (S8), who came to the programme having had a long break from the sport. In just over a year, they supported Lily to qualify for the Commonwealth Games in Birmingham where she went on to win a bronze medal.
The West Wales coaching team also work with an up and coming S14 athlete, Saskia Webb, who has been selected for the National Squads this season for the first time and won three gold medals at the Junior National Para Swimming Championships this summer.
Nick has been selected by Swim Wales as a coach for the National Para Performance Centre and coaches our para swimmers on a monthly basis in Swansea. Swim Wales is very grateful for Pembroke County's on-going support for national programmes and for their commitment to developing para swimming in Wales.