The team at Heathwood Swimming teach children vital skills in water and push swimmers to their limits in training, but they too are now feeling the strain of to the ongoing energy crisis.
Dave Tonge and the dedicated staff at Heathwood have faced a number of challenges in the first weeks of 2023 as the increased energy costs begin to bite. Heathwood Swimming is a unique facility in Cardiff with two endless pools for swim training and a heat form panel pool that hosts children's swimming lessons.
The business was growing rapidly before the cost of living crisis hit, but now their focus is solely on survival. Swim Wales launched the #SaveOurPools #AchubEinPyllau campaign last month in a bid to protect each and every facility that enables the people of Wales to participate and enjoy aquatics.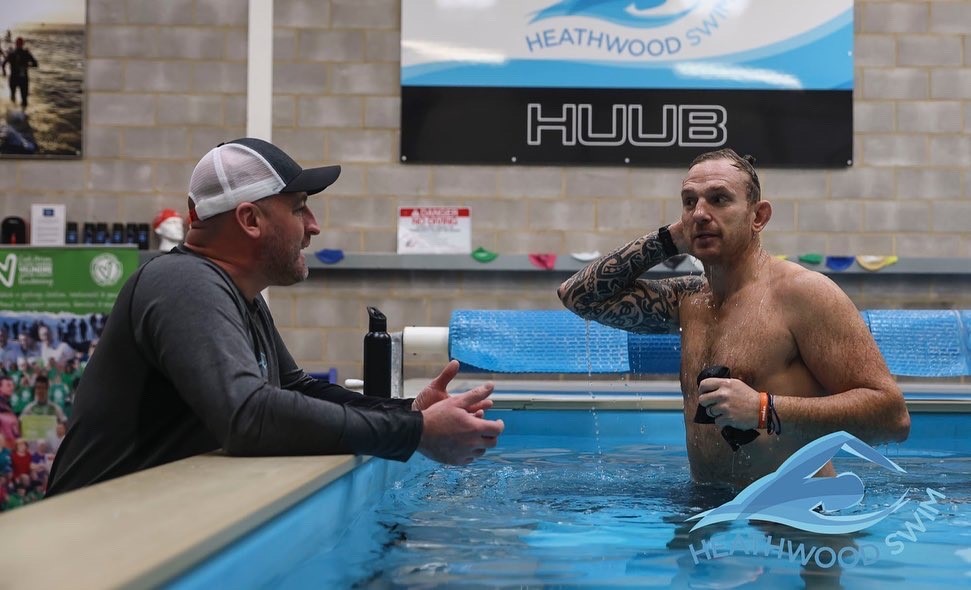 Dave Tonge, Director and Coach said: "The energy costs are getting ridiculous. It's been a couple of stressful weeks, if I'm honest, but it's actually picked up this week luckily and we've been really busy. It's been frustrating because before the cost of living and energy crisis, we were making a profit and reinvesting that back into the business. We were buying wetsuits, buying stock, getting goggles, getting stuff like that for the academy.
"Now, we're concentrating solely on doing the swimming lessons. All three pools are full filled with kids and adults each week, either one-to-one lessons or small group lessons. So it's a bit of a machine which is great. The more time goes on, the more it's like, let's just focus on paying the teachers, we have to just cover the bills and then we go again each month at the moment, which is frustrating."
The energy bills at the Heathwood facility have tripled at a time where users are feeling the pinch and cutting costs wherever they can. But Dave is reluctant to increase class sizes or make any changes that may impact their customer experience.
Heathwood already uses efficient heat sources and energy solutions in a bid to keep costs down and limit their effect on the environment that other providers could potentially use to their benefit. But despite their best efforts, the future remains uncertain.
Dave added: "I've paid three times as much as I was before and I have tried my best with the energy consumption. I use air heat pumps to warm the water and each pool has its own energy source. We use geo covers to save energy and our heatform panel pool is actually with recycled bottle tops in the wall cavities.
"But there is still another bump in the road to come. I was on a fixed rate before the energy cost hike, and now our new provider is estimating our usage, so I'm praying we haven't been underpaying.
"So I'm literally on pins at the moment because I've been paying much more than I was anyway. And I'm hoping that they've overestimated, rather than underestimated.
"I'm hoping that once I find out what's going on with regards to the much I should be paying and if I'd be paying too much, then I'll know whether we're on you know, you know, positive way or going very rapidly. Yeah. So we'll see. But I, it's not good, you know, it's definitely not good."
For more information about Heathwood Swimming, head over to their website here. To support Swim Wales' Save Our Pools campaign, please sign our petition!