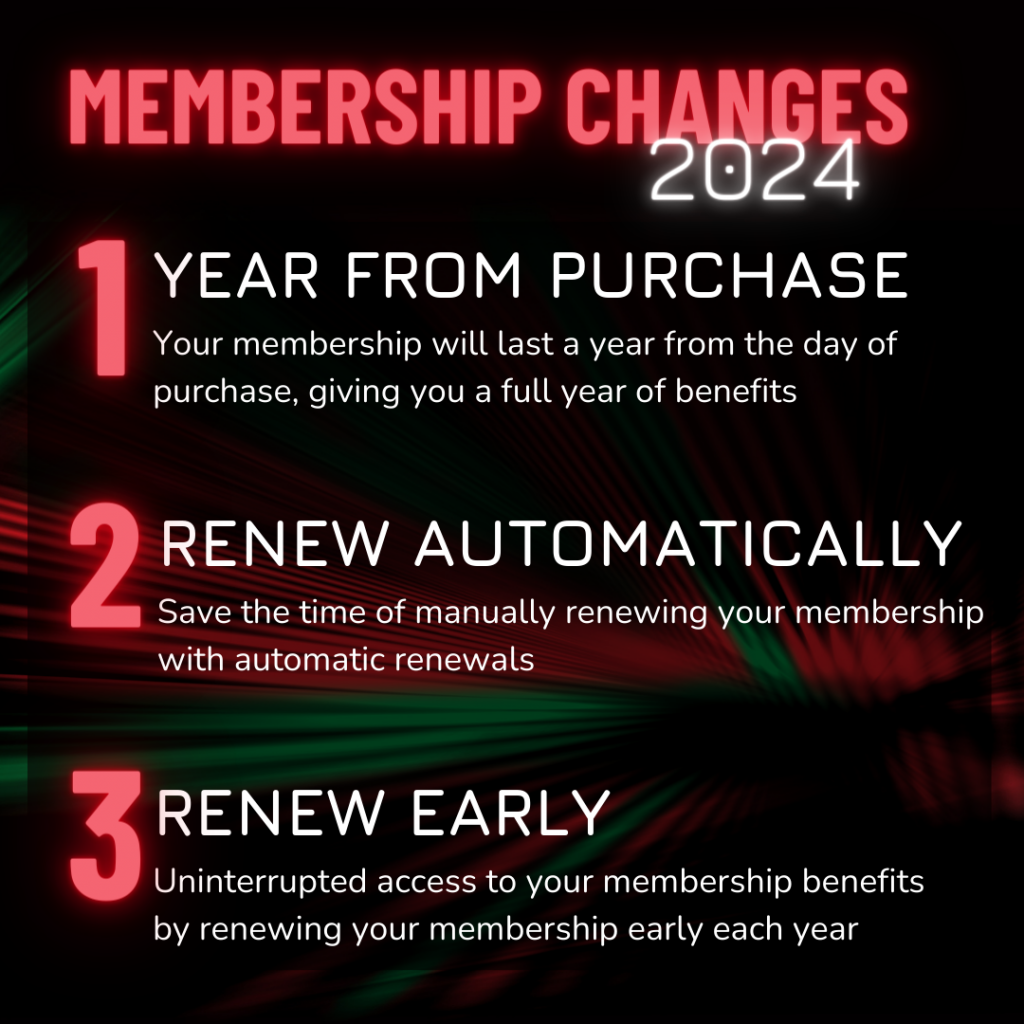 Improvements Coming in 2024
Our YMLAEN strategy outlines our intention to accelerate the development and growth of aquatic activities and sports at every level in Wales. As we embark on this journey, we are committed to ensuring our membership structure is adaptable and enables growth.
We place great importance on feedback from our members and affiliated clubs, and the feedback we have gathered has helped shape these changes.
In 2024, we will implement three significant membership changes to better align our structure with the aquatic community's evolving needs. The infographic summarises the changes, with additional details listed below.
Further Details
Change 1 – Year From Purchase
We recognise the challenge posed by having all memberships expire on March 31st, where members pay the same fee but receive membership benefits for varying durations. From next year (2024), memberships will last one year from the date of purchase. This means members will enjoy a full year of membership benefits regardless of when they join Swim Wales; for example, a membership purchased on 02.01.2024 will expire on 01.01.2025.
Change 2 – Renew Automatically
We understand the time-consuming nature of manually renewing memberships each year. You will now have the option to enable automatic renewal to roll membership over to the following year.
Change 3 – Renew Early
We appreciate that renewing your membership promptly upon its expiration can be challenging. Therefore, you now have the opportunity to renew your membership before it expires, ensuring uninterrupted access to your membership benefits.
Support for Clubs
All clubs to be upgraded to JustGo Pro
As a part of our YMLAEN strategy, we want to provide a membership structure which enables Welsh Aquatics to thrive while supporting clubs every step of the way.
As we continue this growth journey, we want to help facilitate these changes by enhancing all Swim Wales affiliated clubs. Therefore, we have upgraded all clubs to JustGo Pro, and Swim Wales will currently cover the costs to support clubs' growth and development.
However, before we launch any changes, we want to ensure that our affiliated clubs are fully supported.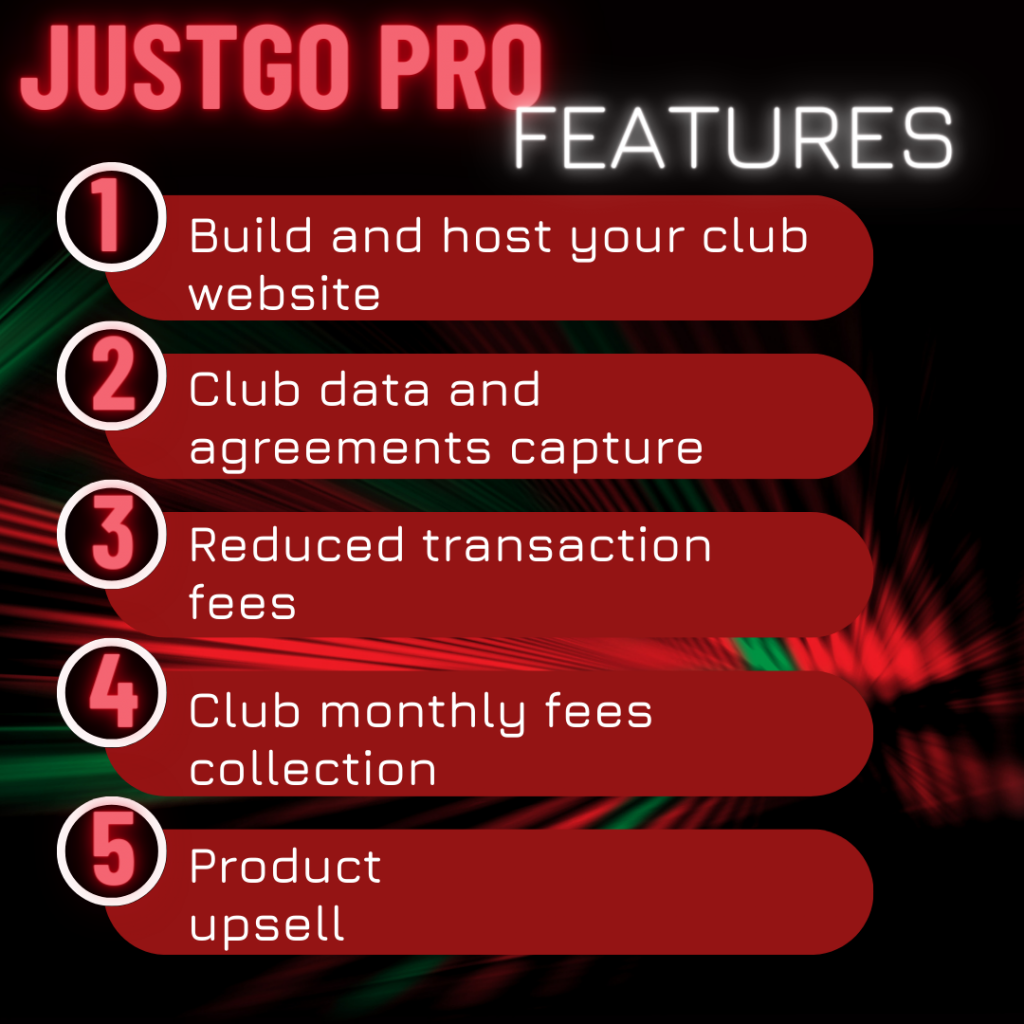 ---
Support sessions
The image below shows the range of club administrators' membership support sessions, which you can book now to learn about the membership 2024 changes. We are also delighted to introduce even more benefits to our affiliated clubs in 2024. To learn more, please visit our Club Affiliation page.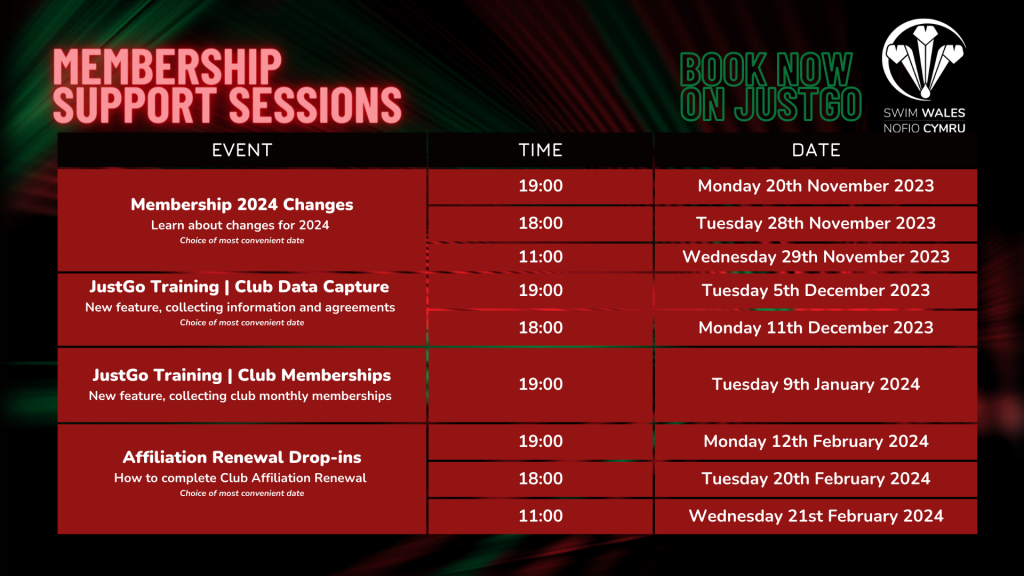 Membership Changes 2024 Recording
Frequently Asked Questions